---
[General | Members | C900 | 9000 | NG900 & OG93 | 93 | 95 | NG95 | 99 | Sonett | Vintage Models | Performance | Detail | Clubs & SOC | Other Cars | Books Movies & Music | Chat | FAQs | Gifts | Member Photo Galleries | Member Directory | Classifieds | Service/Mechs | Manuals | Polls | What's New | Raffle | Photo of the Month | Sponsors]
95 Bulletin Board
1999-2009
---
---
Like I said before, it would be in your best interest to find a SAAB-SPECIALIZING mechanic.

Anyway, P1300 is just another random misfire code, but P1549 points to your boost control valve and would definitely have an impact on your "shitty running" Saab.

By the way, people usually come to this forum because they like Saabs. It doesn't impress a lot of us when you refer to them as "POS 9-5's."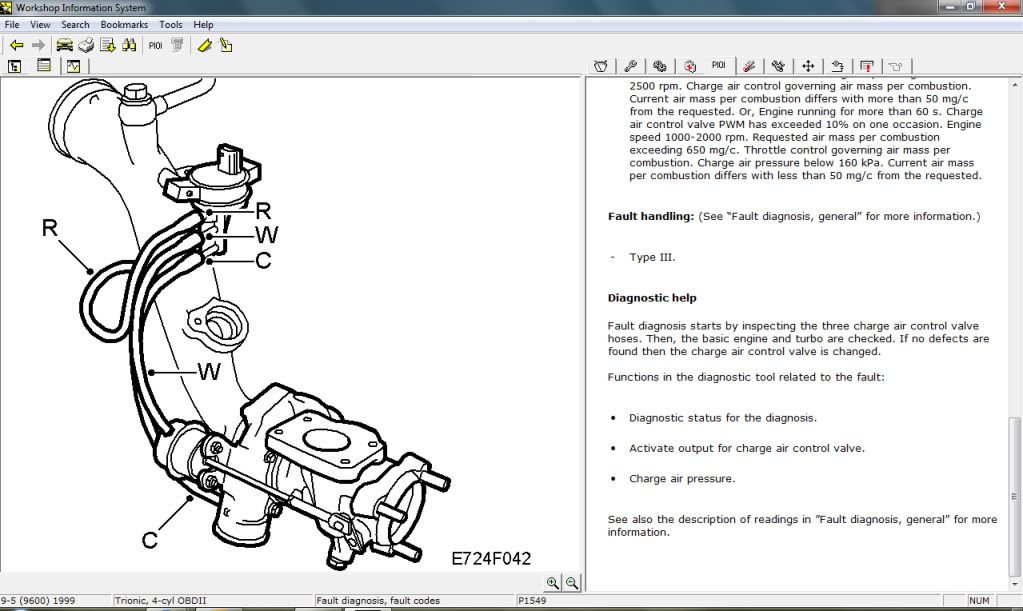 ---
Posts in this Thread:

---
Post a Followup
No Site Registration is Required to Post - Site Membership is optional (Member Features List), but helps to keep the site online
for all Saabers. If the site helps you, please consider helping the site by becoming a member.

---
---
---
This is a moderated bulletin board - Posting is a privilege, not a right. Unsolicited commercial postings are not allowed (no Spam). Please, no For Sale or Wanted postings, SERIOUSLY. Classifieds are to be listed in The Saab Network Classifieds pages. This is a problem solving forum for over 250,000 Saab owners, so expect to see problems discussed here even though our cars are generally very reliable. This is not an anything goes type of forum. Saabnet.com has been a moderated forum since 1988. For usage guidelines, see the Saabnet.com Mission and Purpose Page. Please remember that you are not anonymous. Site Contact | Site Donations | Other Sites by SP - Poverty2Prosperity.org
Your address is: 54.196.42.146 - Using CCBot/2.0 (http://commoncrawl.org/faq/) - Logged.