Site News - 4/20 Small Batch Order: Saabnet.com T-Shirts!! Put in Your Order Now!!
---
[General | Members | C900 | 9000 | NG900 & OG93 | 93 | 95 | NG95 | 99 | Sonett | Vintage Models | Performance | Detail | Clubs & SOC | Other Cars | FAQs | Gifts | Member Photo Galleries | Member Directory | Classifieds | Service/Mechs | Manuals | *Buddy Registry | *Mileage Registry | Polls | What's New | Raffle | Photo of the Month | Sponsors]
---
---
I won't argue that modern autos have come a long ways, and I'll admit that I haven't driven a new Saab with an auto either. Both my brothers have VAG cars with autos, a Jetta Wagon w/ 1.8t, and an '05 A4. Both fun to drive. Autos keep getting better and better. Locking torque converters, adaptive shifting based upon drivers' heavy-footedness (or lack thereof, of course), and increasing numbers of cogs all have helped close the gap.

Now, what about those with no torque converter, like Audi's dual clutch, BMW's SMG (soon to go dual clutch too) and Porsche's Tiptronic? (I drove my neighbor's '07 Carrera equipped with Tiptronic a couple weeks ago... very cool.) From a pure performance stand point, it's hard to argue with millisecond shifts!

However, can I even try to nail that perfect 3-2 double-clutch downshift going into that 30 MPH corner when I get a hankerin' to do so?...No. Can an Audi DSG/BMW SMG/P. Tiptronic/You-name-it do it better or more consistently than I can?... Yes.

Now, can Steve Nash hit free throws or jumpers better and more consistently than I can? Absolutely! But, that doesn't mean I'm going to replace my hoop-shootin' with seat-time watching him do it.

And please, don't go harshin' on my gig here. I realize that the analogy is far from perfect. The point is this: I find deep satisfaction in learning and practicing my skills. One of those happens to be the process of changing gears in a car. From my perspective, great enjoyment can be had in such a small thing as shifting.

95% of the time, I would not miss a stick, but I never wish for an auto. I do have the luxury of living somewhere which does not have traffic. I don't drink coffee on my way to work (I ride my mountain bike more often than I drive). Every road to or from my humble little town is more windy than it is straight. So, driving a stick shift is not a chore in my book... but a pleasure.

Just my $0.02. Here's my "backyard"...

posted by 75.26.160...




_______________________________________
Current:
'03 9-5 Aero Wagon, 5spd, Polar/Black
Past:
'06 9-5 Combi, AT, Polar/Black
'04 9-5 Aero Wagon, AT, Nocturne/Granite
'03 9-5 Aero Wagon, AT, Steel/Charcoal
'00 9-3 Viggen, 5D, Silver/Black
'93 9000 Aero, 5MT, Cirrus/Black (Owned this one twice)
'86 900 SPG, 5MT, Edwardian/Buffalo Grey
---
Posts in this Thread:
Members do not see ads below this line. - Help Keep This Site Online - Signup
---
Post a Followup
No Site Registration is Required to Post - Site Membership is optional (Member Features List), but helps to keep the site online
for all Saabers. If the site helps you, please consider helping the site by becoming a member.

---
---
| | | | | |
| --- | --- | --- | --- | --- |
| Scandinavian Import | StateOfNine.com | Swedish Dynamics | SaabClub.com | Jak Stoll Performance |
Random Saabnet.com Member Gallery Photos (Click Image)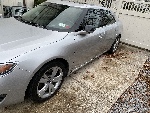 ---
This is a moderated bulletin board - Posting is a privilege, not a right. Unsolicited commercial postings are not allowed (no spam). Please, no For Sale or Wanted postings, SERIOUSLY. Classifieds are to be listed in The Saab Network Classifieds pages. This is a problem solving forum for over 250,000 Saab owners, so expect to see problems discussed here even though our cars are generally very reliable. This is not an anything goes type of forum. Saabnet.com has been a moderated forum since 1988. For usage guidelines, see the Saabnet.com Mission and Purpose Page. Please remember that you are not anonymous. Site Contact | Site Donations | Other Sites by SP - Poverty2Prosperity.org
Your address is: 3.238.136.36 - Using CCBot/2.0 (https://commoncrawl.org/faq/) - Logged.
---
Site Members do not see red text instructions, bottom of the page anchor ads, or box ads.
Click here to see all the Site Membership Benefits!