The banner above is an advertisment - if it asks you to download software, please ignore.
Site News - 2/5 Saabnet.com T-Shirts All Sent Out! Last Call! | 1/6 Saab Owners' Convention 2023
---
[General | Members | C900 | 9000 | NG900 & OG93 | 93 | 95 | NG95 | 99 | Sonett | Vintage Models | Performance | Detail | Clubs & SOC | Other Cars | FAQs | Gifts | Member Photo Galleries | Member Directory | Classifieds | Service/Mechs | Manuals | *Buddy Registry | *Mileage Registry | Polls | What's New | Raffle | Photo of the Month | Sponsors]
---
---
"Roundabouts" CAN be a lot safer and more efficient. The key is in how drivers navigate them. Massachusetts was, and still is, a place where the "rotary" thrives. When setup and signed properly, they work very well. New Jersey, on the other hand, has all but eliminated "circles" across the state. NJ's problem was that instead of educating drivers and posting proper signs, they kept drawing the wrong lines, and stopping the wrong traffic on them, until they became almost un-navigable. It didn't help that it was extremely rare that they were actually round. Many of them were merely a wide bit in the road, and all right of way was given to the major road, so if you had to cross the major road, or worse, make a left, the tie-ups could grow to epic proportions.

Little Maine towns are putting them in, and they're even making a comeback on a small scale in NJ.

Some of the best I've seen have been in Sweden. Almost perfectly circular, the signage is also excellent (something US DOTs could learn a LOT from...). My favorite implementation was a roundabout as a highway exit device. The highway got one on ramp and one off ramp in each direction. These ramps led to an elevated roundabout where the minor road crossed. The traffic flow was very easy and one wondered, why they are not all like that, instead of the often suicidal "cloverleaf" exit in the US, where you've got accelerating and decelerating traffic trying to occupy the same space...

Erik Carlsson has one named after him in Trollhättan. It's just north of the museum, and signed "Erik Carlsson's Rondell"...




_______________________________________
Current:
2002 9-5 Aero Kombi Cosmic Blue
2000 9-5 SE sedan, Imola Red
1990 900S Rose Quartz, Auto
Past:
1999 9-5 LPT Combi
1999 9-5 LPT sedan
2002 9-5 Arc
1990 900 5-speed
1986 900 turbo Convertible
1991 9000 turbo
1980 99 GLi
1986 900 turbo
1986 900 S
1991 900 turbo
1984 900 turbo
1976 99 GL

---
Posts in this Thread:
Members do not see ads below this line. - Help Keep This Site Online - Signup
---
Post a Followup
No Site Registration is Required to Post - Site Membership is optional (Member Features List), but helps to keep the site online
for all Saabers. If the site helps you, please consider helping the site by becoming a member.

---
---
| | | | | |
| --- | --- | --- | --- | --- |
| StateOfNine.com | Swedish Dynamics | SaabClub.com | Jak Stoll Performance | Button Ad Available |
Random Saabnet.com Member Gallery Photos (Click Image)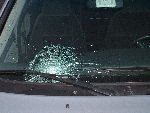 ---
This is a moderated bulletin board - Posting is a privilege, not a right. Unsolicited commercial postings are not allowed (no spam). Please, no For Sale or Wanted postings, SERIOUSLY. Classifieds are to be listed in The Saab Network Classifieds pages. This is a problem solving forum for over 250,000 Saab owners, so expect to see problems discussed here even though our cars are generally very reliable. This is not an anything goes type of forum. Saabnet.com has been a moderated forum since 1988. For usage guidelines, see the Saabnet.com Mission and Purpose Page. Please remember that you are not anonymous. Site Contact | Site Donations | Other Sites by SP - Poverty2Prosperity.org | Run Club Menlo Park | ScreenBot

---
Site Members do not see red text instructions, bottom of the page anchor ads, or box ads.
Click here to see all the Site Membership Benefits!