Click Banner for Details on this Saabnet.com Classified
Site News - 4/20 Small Batch Order: Saabnet.com T-Shirts!! Put in Your Order Now!!
---
[General | Members | C900 | 9000 | NG900 & OG93 | 93 | 95 | NG95 | 99 | Sonett | Vintage Models | Performance | Detail | Clubs & SOC | Other Cars | FAQs | Gifts | Member Photo Galleries | Member Directory | Classifieds | Service/Mechs | Manuals | *Buddy Registry | *Mileage Registry | Polls | What's New | Raffle | Photo of the Month | Sponsors]
---
---
well I just asked a question to begin w/as I thought someone could hazard a guess, an estimate , ballpark figure how much amps the starter would draw no one answered it (least not too directly ) and then there were some things said that I thought I'd politely respond to and agree with when I could and contribute to and expound on a bit. I 'reckon there doesn't have to be a point to intelligent discourse or a ROI on ideas. As the saying goes, virtue is its own reward. most of what you suggested is mayhaps way above my skill level (but I appreciate the responses thx !) and as the" Duke", John Wayne said; "A mans got to know his limitations "..... I do read a LOT and I read something about someone developing a system for cylinder deactivation usable on other /all cars I'll see if I can find it and pass it on to you.It does surely seem to work! eg the chevy corvette! 460+ hp and 30 MPG on the highway! amazing what they've done w/ an old pushrod v-8! but I permanently, irrationally HATE GM! I just ordered that bumper sticker: ["SAAB born from jets ".....killed by assholes! GM ] ( I wrote an article about the topic in the SAAB club magazine some years ago)



_______________________________________
viggen02
---
Posts in this Thread:
Members do not see ads below this line. - Help Keep This Site Online - Signup
---
Post a Followup
No Site Registration is Required to Post - Site Membership is optional (Member Features List), but helps to keep the site online
for all Saabers. If the site helps you, please consider helping the site by becoming a member.

---
---
| | | | | |
| --- | --- | --- | --- | --- |
| Scandinavian Import | StateOfNine.com | Swedish Dynamics | SaabClub.com | Jak Stoll Performance |
Random Saabnet.com Member Gallery Photos (Click Image)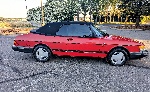 ---
This is a moderated bulletin board - Posting is a privilege, not a right. Unsolicited commercial postings are not allowed (no spam). Please, no For Sale or Wanted postings, SERIOUSLY. Classifieds are to be listed in The Saab Network Classifieds pages. This is a problem solving forum for over 250,000 Saab owners, so expect to see problems discussed here even though our cars are generally very reliable. This is not an anything goes type of forum. Saabnet.com has been a moderated forum since 1988. For usage guidelines, see the Saabnet.com Mission and Purpose Page. Please remember that you are not anonymous. Site Contact | Site Donations | Other Sites by SP - Poverty2Prosperity.org
Your address is: 100.24.115.215 - Using CCBot/2.0 (https://commoncrawl.org/faq/) - Logged.
---
Site Members do not see red text instructions, bottom of the page anchor ads, or box ads.
Click here to see all the Site Membership Benefits!