---
That was Kurt Krauss with the 5 door, and my favorite part of the whole gathering. He was a great speaker with a nice mix of his personal Saab history leading up to his acquisition of the blue beauty. I think the format of that segment was just perfect and something to emulate at further meets: let one person speak for a few minutes about their personal Saab history and cars. The link shows Kurt's car at SOC11.

posted by 24.115.71...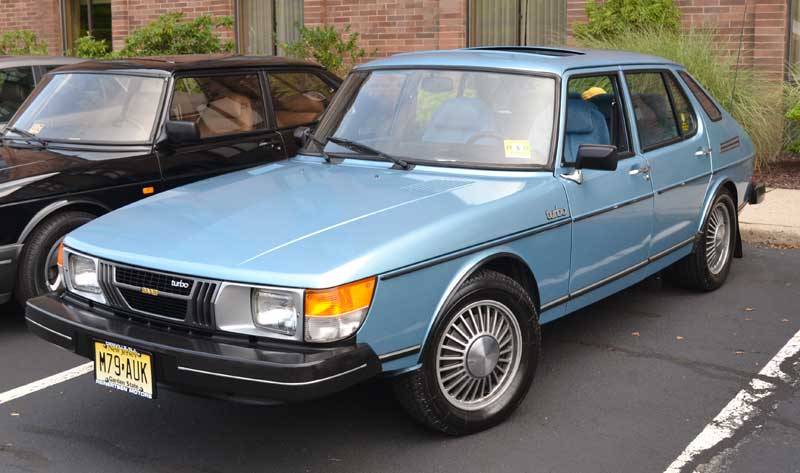 ---
Posts in this Thread:

---
Post a Followup
No Site Registration is Required to Post - Site Membership is optional (Member Features List), but helps to keep the site online
for all Saabers. If the site helps you, please consider helping the site by becoming a member.

---
---
---
This is a moderated bulletin board - Posting is a privilege, not a right. Unsolicited commercial postings are not allowed (no Spam). Please, no For Sale or Wanted postings, SERIOUSLY. Classifieds are to be listed in The Saab Network Classifieds pages. This is a problem solving forum for over 250,000 Saab owners, so expect to see problems discussed here even though our cars are generally very reliable. This is not an anything goes type of forum. Saabnet.com has been a moderated forum since 1988. For usage guidelines, see the Saabnet.com Mission and Purpose Page. Please remember that you are not anonymous. Site Contact | Site Donations | Other Sites by SP - Poverty2Prosperity.org | RandomScreening.com
Your address is: 54.81.110.114 - Using CCBot/2.0 (http://commoncrawl.org/faq/) - Logged.
---
Site Members do not see red text instructions, skyscraper, nor box ads.
Click here to see all the Site Membership Benefits!