The banner above is an advertisment - if it asks you to download software, please ignore.
Site News - 10/5 Photo of the Year Winners
---
[General | Members | C900 | 9000 | NG900 & OG93 | 93 | 95 | NG95 | 99 | Sonett | Vintage Models | Performance | Detail | Clubs & SOC | Other Cars | FAQs | Gifts | Member Photo Galleries | Member Directory | Classifieds | Service/Mechs | Manuals | *Buddy Registry | *Mileage Registry | Polls | What's New | Raffle | Photo of the Month | Sponsors]
---
---
He posted the car for auction w/ NO reserve almost no one else bid I won fair and square. and paid in full immediately, he agreed, congratulated me, said he was glad it would have a devoted owner, a good home.( what is this a bloody dog? )OK sellers remorse! We had over a dozen emails re my picking it up and FIVE days later he changed his mind said he wouldn't let me have it! it's got over 116,000 miles, needs some repairs (why I bought parts already ) seems fair to me. an eBay auction is a legally binding contract (as per eBay): of course, to get anywhere, I'd have to hire an atty in ca so he probably thinks he can get away w/ screwing me and he probably will! doesn't mean I have to like it! Ps, in the process of our discussions, I was able to determine that his throttle body was the source of the codes and it's under warranty so he realized that he wouldn't have to spend 300-400 $? + labor to fix it so mayhaps he decided to keep the car! see what I get for knowing what I'm doing !my wife says I was too talkative, helpful Well hell I wanted to be sure I could make it 700 miles back to Tucson az ! he thought it needed a" throttle pedal position sensor" - not on a 900/old 9-3 ! until 2003 ! regards Neil

->Posting last edited on Thu, 20 Apr 2017 14:34:00.



_______________________________________
viggen02
---
Posts in this Thread:
Members do not see ads below this line. - Help Keep This Site Online - Signup
---
Post a Followup
No Site Registration is Required to Post - Site Membership is optional (Member Features List), but helps to keep the site online
for all Saabers. If the site helps you, please consider helping the site by becoming a member.

---
---
| | | | | |
| --- | --- | --- | --- | --- |
| StateOfNine.com | Swedish Dynamics | SaabClub.com | Jak Stoll Performance | Button Ad Available |
Random Saabnet.com Member Gallery Photos (Click Image)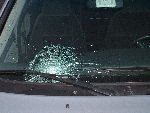 ---
This is a moderated bulletin board - Posting is a privilege, not a right. Unsolicited commercial postings are not allowed (no spam). Please, no For Sale or Wanted postings, SERIOUSLY. Classifieds are to be listed in The Saab Network Classifieds pages. This is a problem solving forum for over 250,000 Saab owners, so expect to see problems discussed here even though our cars are generally very reliable. This is not an anything goes type of forum. Saabnet.com has been a moderated forum since 1988. For usage guidelines, see the Saabnet.com Mission and Purpose Page. Please remember that you are not anonymous. Site Contact | Site Donations | Other Sites by SP - Poverty2Prosperity.org | Run Club Menlo Park | ScreenBot

---
Site Members do not see red text instructions, bottom of the page anchor ads, or box ads.
Click here to see all the Site Membership Benefits!