The banner above is an advertisment - if it asks you to download software, please ignore.
Site News - 10/5 Photo of the Year Winners | 10/5 IAC Car Show 10/15
---
[General | Members | C900 | 9000 | NG900 & OG93 | 93 | 95 | NG95 | 99 | Sonett | Vintage Models | Performance | Detail | Clubs & SOC | Other Cars | FAQs | Gifts | Member Photo Galleries | Member Directory | Classifieds | Service/Mechs | Manuals | *Buddy Registry | *Mileage Registry | Polls | What's New | Raffle | Photo of the Month | Sponsors]
---
---
I've completed my home-brew alignment of 2 cars! they both drive straight down the road with the steering wheel level. I can take my hands off and they are both good (lots of flat straight roads in eastern NC to road test).

It's a fiddly job with a lot of trial and error. The first car took a long time the second much faster. like anything you get the hang of it.

some tips:
- use a few layers of plastic grocery bags under the tires. this allows them to move as you make adjustments. I soon discovered that if the tires are in direct contact with the ground there is simply too much friction for them to move properly.
- use mono filament fishing line and a jack stands to set up your lines. the mono filiment line gives a straight taut line to measure against. I used 8 lb test which was fine but I might use a thicker line next time.
- iterate. make adjustments, go for a drive. do it again.
- Marks suggestion to check again after a week is a good one, I'll do that for sure.

My goal was simple: Focus on toe and have the car drive straight down the road with a level steering wheel (it's not so much to ask!). I'm pleased with the results so far ... now its a matter of time to see how the tires wear.

Both of these cars already had provision for camber adjustments. I had installed Moog camber bolts in the front and Moog camber adjustable control arms in the rear. I'm not sure how I would have adjusted camber without those.

I didnt adjust caster.



_______________________________________
'08 9⁵ 2.3T SportCombi, Polar White
'01 9⁵ Aero Midnight Blue (benched) 
'00 9⁵ Aero Midnight Blue (rescued)
'99 9⁵ Base model, Cosmic blue
'00 9⁵ Aero Silver (RIP - transmission ) 
---
Posts in this Thread:
Members do not see ads below this line. - Help Keep This Site Online - Signup
---
Post a Followup
No Site Registration is Required to Post - Site Membership is optional (Member Features List), but helps to keep the site online
for all Saabers. If the site helps you, please consider helping the site by becoming a member.

---
---
| | | | | |
| --- | --- | --- | --- | --- |
| StateOfNine.com | Swedish Dynamics | SaabClub.com | Jak Stoll Performance | Button Ad Available |
Random Saabnet.com Member Gallery Photos (Click Image)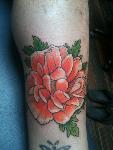 ---
This is a moderated bulletin board - Posting is a privilege, not a right. Unsolicited commercial postings are not allowed (no spam). Please, no For Sale or Wanted postings, SERIOUSLY. Classifieds are to be listed in The Saab Network Classifieds pages. This is a problem solving forum for over 250,000 Saab owners, so expect to see problems discussed here even though our cars are generally very reliable. This is not an anything goes type of forum. Saabnet.com has been a moderated forum since 1988. For usage guidelines, see the Saabnet.com Mission and Purpose Page. Please remember that you are not anonymous. Site Contact | Site Donations | Other Sites by SP - Poverty2Prosperity.org | Run Club Menlo Park | ScreenBot

---
Site Members do not see red text instructions, bottom of the page anchor ads, or box ads.
Click here to see all the Site Membership Benefits!