The banner above is an advertisment - if it asks you to download software, please ignore.
Site News - 8/29 How to Make Amazon.com Pay Saabnet! | 8/23 Video: 1987 Saab Lineup | 8/11 SimpliSafe Security System Review |
---
[General | Members | C900 | 9000 | NG900 & OG93 | 93 | 95 | NG95 | 99 | Sonett | Vintage Models | Clubs | Other Cars | FAQs | Gifts | Member Photo Galleries | Member Directory | Classifieds | Manuals | *Buddy Registry | *Mileage Registry | Polls | What's New | Raffle | Photo of the Month | Sponsors]
---
[Main General Bulletin Board | BBFAQ | Next by Date | Post Followup ] Member Login / Signup - Members see fewer ads. - Latest Member Gallery Photos
NEVS begins production in China.
1 Saabers Like This Post!
Posted by dmz789qqq [Email] (more from dmz789qqq) on Wed, 6 Dec 2017 21:51:38
Members do not see ads below this line. - Help Keep This Site Online - Signup
---
From motortrend website (link below):

Back in 2012, after Saab finally went bankrupt, a Chinese consortium calling itself National Electric Vehicle Sweden purchased Saab's assets. The plan was to turn the 9-3 into an electric car for China and potentially even Europe. Earlier this year, NEVS shared a rendering of the 9-3 it planned to build, as well as an SUV it said would soon follow once the 9-3 went into production this year. Today, NEVS announced that it has officially begun production of the electric 9-3.

Previously, NEVS said it will have a range of 186 miles and that it has more than 150,000 preorders. Other than that, however, there isn't much information available on the car. Sadly, it won't be badged as a Saab since NEVS lost the rights to the name back in 2014.

NEVS says there will be two phases of production. For now, it only has the capacity to produce 50,000 vehicles per year. After it expands for phase two, it expects to be able to produce 220,000 per year. It's also already working with DiDi Chuxing, a major Chinese ride-hailing company, on a second and third generation of electric vehicles. From the sound of things, a ride-hailing program is in the works along with a future autonomous vehicle.

Unfortunately for Saab fans in the U.S., it's highly unlikely that NEVS will ever sell vehicles here. So while it's neat to see the 9-3 brought back to life, don't expect to be able to buy a zombie Saab of your own.

posted by 108.20.27...

http://www.motortrend.com/news/zombie-saab-begins-production-china/
---
Posts in this Thread:
Members do not see ads below this line. - Help Keep This Site Online - Signup
---
Post a Followup
No Site Registration is Required to Post - Site Membership is optional (Member Features List), but helps to keep the site online
for all Saabers. If the site helps you, please consider helping the site by becoming a member.

---
---
| | | | | |
| --- | --- | --- | --- | --- |
| StateOfNine.com | SaabClub.com | Jak Stoll Performance | M Car Covers | Ad Available |
Random Saabnet.com Member Gallery Photos (Click Image)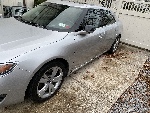 ---
This is a moderated bulletin board - Posting is a privilege, not a right. Unsolicited commercial postings are not allowed (no spam). Please, no For Sale or Wanted postings, SERIOUSLY. Classifieds are to be listed in The Saab Network Classifieds pages. This is a problem solving forum for over 250,000 Saab owners, so expect to see problems discussed here even though our cars are generally very reliable. This is not an anything goes type of forum. Saabnet.com has been a moderated forum since 1988. For usage guidelines, see the Saabnet.com Mission and Purpose Page. Please remember that you are not anonymous. Site Contact | Site Donations | Other Sites by SP - Poverty2Prosperity.org | Run Club Menlo Park | ScreenBot

---
Site Members do not see red text instructions, bottom of the page anchor ads, or box ads.
Click here to see all the Site Membership Benefits!