The banner above is an advertisment - if it asks you to download software, please ignore.
Site News - 1/6 Saab Owners' Convention 2023
---
[General | Members | C900 | 9000 | NG900 & OG93 | 93 | 95 | NG95 | 99 | Sonett | Vintage Models | Performance | Detail | Clubs & SOC | Other Cars | FAQs | Gifts | Member Photo Galleries | Member Directory | Classifieds | Service/Mechs | Manuals | *Buddy Registry | *Mileage Registry | Polls | What's New | Raffle | Photo of the Month | Sponsors]
---
[Main General Bulletin Board | BBFAQ | Post Followup ] Member Login / Signup - Members see fewer ads. - Latest Member Gallery Photos
There are many factors here Posted by Nathaniel (more from Nathaniel) on Fri, 7 May 2004 22:21:07

In Reply to: OT: Non-legal question for lawyers....., Roger, Fri, 7 May 2004 18:15:41 Members do not see ads below this line. - Help Keep This Site Online - Signup
---
How large/active is the alumni association? Alumni will be the people your son will direct resumes to later on.

What is the grading scale like at each school? Grade inflation is the norm at the some of the best schools (Yale does not give grades, courses are pass/fail) while tier 2 schools can sometimes be very tough on students to ensure that the bar pass rate is high. He may end up with a better education from the tier 2 school for this reason. You should be able to make this determination simply by looking at the bar pass rates.

How sure is your son that he will be able to maintain the grades needed to keep the scholorship? If the tier 2 school requires a 3.00GPA for example, then he should find out how many people in the class achieve that level. (This ties back in to the grading scale.)

I personally don't think that the difference between a top 50 school and a top 100 school will factor into hiring at a high-profile firm. He will have an equal, and good, shot from either.

Many people go through law school only to decide that they would rather do something else. Is this a possibility? Less debt will free him to make this decision, or maybe work for the DA at 35k a year as opposed to a large firm at 110K a year.

posted by 24.90.9...

---
Posts in this Thread:
Members do not see ads below this line. - Help Keep This Site Online - Signup
---
Post a Followup
No Site Registration is Required to Post - Site Membership is optional (Member Features List), but helps to keep the site online
for all Saabers. If the site helps you, please consider helping the site by becoming a member.

---
Prev by Date: (none)
Next by Date: (none)
---
| | | | | |
| --- | --- | --- | --- | --- |
| StateOfNine.com | Swedish Dynamics | SaabClub.com | Jak Stoll Performance | Button Ad Available |
Random Saabnet.com Member Gallery Photos (Click Image)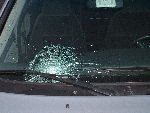 ---
This is a moderated bulletin board - Posting is a privilege, not a right. Unsolicited commercial postings are not allowed (no spam). Please, no For Sale or Wanted postings, SERIOUSLY. Classifieds are to be listed in The Saab Network Classifieds pages. This is a problem solving forum for over 250,000 Saab owners, so expect to see problems discussed here even though our cars are generally very reliable. This is not an anything goes type of forum. Saabnet.com has been a moderated forum since 1988. For usage guidelines, see the Saabnet.com Mission and Purpose Page. Please remember that you are not anonymous. Site Contact | Site Donations | Other Sites by SP - Poverty2Prosperity.org | Run Club Menlo Park | ScreenBot

---
Site Members do not see red text instructions, bottom of the page anchor ads, or box ads.
Click here to see all the Site Membership Benefits!