Site News - 8/2 New Sponsor: Swedish Dynamics | 7/29 Last Call for T-Shirts - Order Now!
---
[General | Members | C900 | 9000 | NG900 & OG93 | 93 | 95 | NG95 | 99 | Sonett | Vintage Models | Performance | Detail | Clubs & SOC | Other Cars | FAQs | Gifts | Member Photo Galleries | Member Directory | Classifieds | Service/Mechs | Manuals | *Buddy Registry | *Mileage Registry | Polls | What's New | Raffle | Photo of the Month | Sponsors]
---
[Main General Bulletin Board | BBFAQ | Prev by Date | Next by Date | Post Followup ] Member Login / Signup - Members see fewer ads. - Latest Member Gallery Photos
Some advice on appliance repair Posted by andym (more from andym) on Wed, 11 Feb 2015 15:30:12

In Reply to: Still in business in Belleville, IL, MI-Roger
[Profile/Gallery] , Tue, 10 Feb 2015 11:31:23 Members do not see ads below this line. - Help Keep This Site Online - Signup
---
I recently did three appliance repairs in the last few months.

My 22 year old Maytag stackable unit dryer started making noise. I tracked down parts through Sears Parts Direct, which is a good source. I was just about to order when I decided to cross reference the parts numbers on ebay and amazon, where I found all of the parts at much lower prices, but I had to order from three or four different vendors. Rebuilt the dryer for all moving parts and the electric heater for about $100; Sears was about twice that. Later did the washer's water control valve for $75, again an Amazon vendor was the cheapest.

Later again, my sister in law's not too old $1200 Whirlpool energy efficient washer was making a high pitched screeching sound on the spin cycle. Sounded like a jet taking off from O'Hare. A little interwebs research showed that this was a chronic failed bearing issue for that model/design. Repairs guys advised to junk it as they can't quote how long it takes to repair. We sourced the Whirlpool bearing kit on Amazon at $69 (highest was $139) and rented the special tool thru an ebay appliance repair store for $22 ($86 to buy it from others). Youtube had the repair video and it took us about three hours to fix; my brother was happy as money is tight right now.

Many internal parts are the same for different brands, so an internet search will yield both video repair guides and part source alternatives, it is a big, fragmented industry.

It is worth the effort to repair the machines; good luck.

posted by 98.116.177...

---
Posts in this Thread:
Members do not see ads below this line. - Help Keep This Site Online - Signup
---
Post a Followup
No Site Registration is Required to Post - Site Membership is optional (Member Features List), but helps to keep the site online
for all Saabers. If the site helps you, please consider helping the site by becoming a member.

---
---
| | | | | |
| --- | --- | --- | --- | --- |
| StateOfNine.com | Swedish Dynamics | SaabClub.com | Jak Stoll Performance | Button Ad Available |
Random Saabnet.com Member Gallery Photos (Click Image)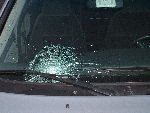 ---
This is a moderated bulletin board - Posting is a privilege, not a right. Unsolicited commercial postings are not allowed (no spam). Please, no For Sale or Wanted postings, SERIOUSLY. Classifieds are to be listed in The Saab Network Classifieds pages. This is a problem solving forum for over 250,000 Saab owners, so expect to see problems discussed here even though our cars are generally very reliable. This is not an anything goes type of forum. Saabnet.com has been a moderated forum since 1988. For usage guidelines, see the Saabnet.com Mission and Purpose Page. Please remember that you are not anonymous. Site Contact | Site Donations | Other Sites by SP - Poverty2Prosperity.org | Run Club Menlo Park | ScreenBot

---
Site Members do not see red text instructions, bottom of the page anchor ads, or box ads.
Click here to see all the Site Membership Benefits!