Site News - 4/20 Small Batch Order: Saabnet.com T-Shirts!! Put in Your Order Now!!
---
[General | Members | C900 | 9000 | NG900 & OG93 | 93 | 95 | NG95 | 99 | Sonett | Vintage Models | Performance | Detail | Clubs & SOC | Other Cars | FAQs | Gifts | Member Photo Galleries | Member Directory | Classifieds | Service/Mechs | Manuals | *Buddy Registry | *Mileage Registry | Polls | What's New | Raffle | Photo of the Month | Sponsors]
---
---
I don't think anything would hold me back from buying one. Even a diesel. Somehow that'll shake out and it might benefit the consumer. ;)

However, I feel like VW's space is increasingly crushed by the domestics. A Cruze or Focus is every bit the car a Jetta/Golf is, and a Fusion, Malibu, or even a 200 is every bit the car the Passat is. The Fusion and Malibu might be better.

Given the 2-3 year old used car landscape, I wouldn't say no to a VW, but I wouldn't seek one out, either. A Cruze diesel is a hell of a commuter, and the mid+ Focus is a great all-around car. Pretty sure that's where my money would go.



posted by 12.195.130...

---
Posts in this Thread:
Members do not see ads below this line. - Help Keep This Site Online - Signup
---
Post a Followup
No Site Registration is Required to Post - Site Membership is optional (Member Features List), but helps to keep the site online
for all Saabers. If the site helps you, please consider helping the site by becoming a member.

---
Prev by Date: No Jettas for me..., Scott Paterson, Tue, 22 Dec 2015 10:57:58
Next by Date: Nope, JerseySaab, Tue, 22 Dec 2015 12:22:39
---
| | | | | |
| --- | --- | --- | --- | --- |
| Scandinavian Import | StateOfNine.com | Swedish Dynamics | SaabClub.com | Jak Stoll Performance |
Random Saabnet.com Member Gallery Photos (Click Image)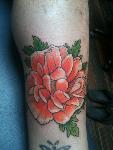 ---
This is a moderated bulletin board - Posting is a privilege, not a right. Unsolicited commercial postings are not allowed (no spam). Please, no For Sale or Wanted postings, SERIOUSLY. Classifieds are to be listed in The Saab Network Classifieds pages. This is a problem solving forum for over 250,000 Saab owners, so expect to see problems discussed here even though our cars are generally very reliable. This is not an anything goes type of forum. Saabnet.com has been a moderated forum since 1988. For usage guidelines, see the Saabnet.com Mission and Purpose Page. Please remember that you are not anonymous. Site Contact | Site Donations | Other Sites by SP - Poverty2Prosperity.org
Your address is: 18.208.186.139 - Using CCBot/2.0 (https://commoncrawl.org/faq/) - Logged.
---
Site Members do not see red text instructions, bottom of the page anchor ads, or box ads.
Click here to see all the Site Membership Benefits!