Click Banner for Details on this Saabnet.com Classified
Site News - 7/20 New Member Feature: Fewer Ads in Classifieds & More | 7/20: Saab Convention Photos | 7/11: Saab Photo of the Year Winners | New Feature: BB Daily Digest Email
---
[General | Members | C900 | 9000 | NG900 & OG93 | 93 | 95 | NG95 | 99 | Sonett | Vintage Models | Performance | Detail | Clubs & SOC | Other Cars | FAQs | Gifts | Member Photo Galleries | Member Directory | Classifieds | Service/Mechs | Manuals | *Buddy Registry | *Mileage Registry | Polls | What's New | Raffle | Photo of the Month | Sponsors]
---
[Main 95 Bulletin Board | BBFAQ | Prev by Date | Next by Date | Post Followup ] Member Login / Signup [Latest Member Gallery Photos]
Radio - No Sound Posted by Scott C (more from Scott C) on Fri, 10 Mar 2017 16:27:11
---
So the HK sound system in my 01 wagon is no longer producing sound. All was well going to work but no tunes going home.

The radio head still works, with the SID showing function and station changes, and the amp fuse is good.

I pulled the amp just because and - it looks like an amp. Placed an order for a cheap used amp on the chance that's the problem.

While waiting for that part I've come to learn the powered amp for the antenna might be on the fault tree.

Where is this antenna amp located in a wagon and is there a way to check its function?

If I was successful I've added a link to the part and a drawing for the antenna amp.

posted by 76.103.8...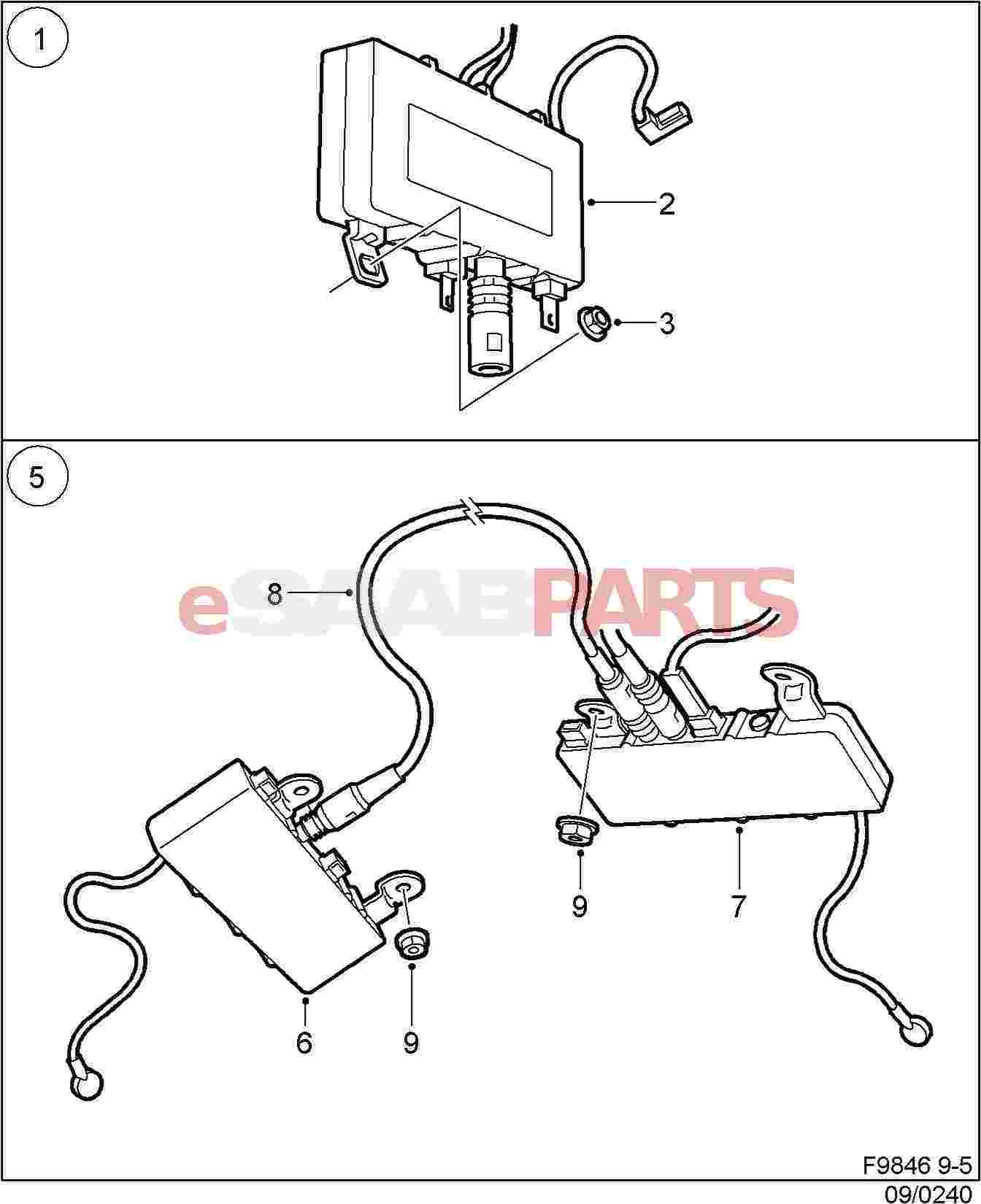 ---
Posts in this Thread:

---
Post a Followup
No Site Registration is Required to Post - Site Membership is optional (Member Features List), but helps to keep the site online
for all Saabers. If the site helps you, please consider helping the site by becoming a member.

---
---

---
This is a moderated bulletin board - Posting is a privilege, not a right. Unsolicited commercial postings are not allowed (no spam). Please, no For Sale or Wanted postings, SERIOUSLY. Classifieds are to be listed in The Saab Network Classifieds pages. This is a problem solving forum for over 250,000 Saab owners, so expect to see problems discussed here even though our cars are generally very reliable. This is not an anything goes type of forum. Saabnet.com has been a moderated forum since 1988. For usage guidelines, see the Saabnet.com Mission and Purpose Page. Please remember that you are not anonymous. Site Contact | Site Donations | Other Sites by SP - Poverty2Prosperity.org
Your address is: 3.239.7.207 - Using CCBot/2.0 (https://commoncrawl.org/faq/) - Logged.
---
Site Members do not see red text instructions, bottom of the page anchor ads, or box ads.
Click here to see all the Site Membership Benefits!