Site News - 6/18 Reminder: Your Amazon.com Purchases Pay Saabnet! | 4/20 Small Batch Order: Saabnet.com T-Shirts!! Put in Your Order Now!!
---
[General | Members | C900 | 9000 | NG900 & OG93 | 93 | 95 | NG95 | 99 | Sonett | Vintage Models | Performance | Detail | Clubs & SOC | Other Cars | FAQs | Gifts | Member Photo Galleries | Member Directory | Classifieds | Service/Mechs | Manuals | *Buddy Registry | *Mileage Registry | Polls | What's New | Raffle | Photo of the Month | Sponsors]
---
---
I have replaced the CPS on each of the four 9-5's I've owned. The first was a 1999 SE, on which it was replaced at 174K after some long-crank starting issues. I replaced it again 60K later before donating the car to a young non-SAAB new owner. My plan was to replace the CPS when I bought each new-to-me 9-5 with advanced years or mileage. But with 9-5 number three (a 2006 at ca. 119K miles), my daughter had a hot crank-no-start before I had gotten around to replacing the CPS. A new CPS, and the problem did not recur.

So I am with you, Dave, doing some "once in the car's lifetime" part replacement early. The overall cost isn't much different, but it gives me some peace of mind for my wife and daughters.

Mark in Marine
---
Posts in this Thread:

CPS Life Expectancy, Doug W , Thu, 19 Sep 2019 12:04:49

225k Miles and 20 Years..., DnstrDan , Wed, 25 Sep 2019 08:54:01
Mine's at 215,000, but probably failing..., Jeremy R., Fri, 20 Sep 2019 15:11:54

Re: Mine's at 215,000, but probably failing..., Doug W , Sun, 22 Sep 2019 21:08:08
At that age, replace it with new..., MI-Roger , Sat, 21 Sep 2019 03:11:24
Re: Mine's at 215,000, but probably failing..., Dave The Ice Age Knave , Fri, 20 Sep 2019 17:52:47

Re: CPS Life Expectancy, MI-Roger , Thu, 19 Sep 2019 14:47:53
Members do not see ads below this line. - Help Keep This Site Online - Signup
---
Post a Followup
No Site Registration is Required to Post - Site Membership is optional (Member Features List), but helps to keep the site online
for all Saabers. If the site helps you, please consider helping the site by becoming a member.

---
---
| | | | | |
| --- | --- | --- | --- | --- |
| Scandinavian Import | StateOfNine.com | Swedish Dynamics | SaabClub.com | Jak Stoll Performance |
Random Saabnet.com Member Gallery Photos (Click Image)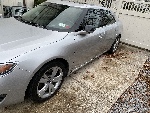 ---
This is a moderated bulletin board - Posting is a privilege, not a right. Unsolicited commercial postings are not allowed (no spam). Please, no For Sale or Wanted postings, SERIOUSLY. Classifieds are to be listed in The Saab Network Classifieds pages. This is a problem solving forum for over 250,000 Saab owners, so expect to see problems discussed here even though our cars are generally very reliable. This is not an anything goes type of forum. Saabnet.com has been a moderated forum since 1988. For usage guidelines, see the Saabnet.com Mission and Purpose Page. Please remember that you are not anonymous. Site Contact | Site Donations | Other Sites by SP - Poverty2Prosperity.org | Run Club Menlo Park | ScreenBot

---
Site Members do not see red text instructions, bottom of the page anchor ads, or box ads.
Click here to see all the Site Membership Benefits!