The banner above is an advertisment - if it asks you to download software, please ignore.
Site News - 2/5 Saabnet.com T-Shirts All Sent Out! Last Call! | 1/6 Saab Owners' Convention 2023
---
[General | Members | C900 | 9000 | NG900 & OG93 | 93 | 95 | NG95 | 99 | Sonett | Vintage Models | Performance | Detail | Clubs & SOC | Other Cars | FAQs | Gifts | Member Photo Galleries | Member Directory | Classifieds | Service/Mechs | Manuals | *Buddy Registry | *Mileage Registry | Polls | What's New | Raffle | Photo of the Month | Sponsors]
---
[Main 95 Bulletin Board | BBFAQ | Prev by Date | Next by Date | Post Followup ] Member Login / Signup - Members see fewer ads. - Latest Member Gallery Photos
Re: Possible '02 Linear purchase
1 Saabers Like This Post!
Posted by Boris Bubbanov [Email] (more from Boris Bubbanov) on Wed, 1 Sep 2021 14:37:39

In Reply to: Possible '02 Linear purchase, Marc, Wed, 1 Sep 2021 11:21:24 Members do not see ads below this line. - Help Keep This Site Online - Signup
---
Sounds like a good prospect to me.

These cars are robust, and this example could easily have another 200,000 miles in it.

We say the high pressure turbo examples are better, as the engine internals and the actual turbo used seems better, but as long as you don't seem to mind terribly if the SID goes out or the Automatic Climate Control is fragile, you're probably on real solid ground. I'd recommend being on the lookout for the generic sorts of issues with used cars (like having been immersed in water, or having been wrecked badly/repaired).

I've got 4 of these Saab 9-5s, from an '01 to an '06. One with 104,000 miles and the other three over 220,000 miles. I'm pleased - they're still all getting the job done (even though I thought I would have had to park one or more of them by now).

I guess it goes without saying, you should expect to do your own mechanical work. I simply never ask the sort of question "would replacing these subframe bushings cost more to do at an independent than the current ACV of this car?" That's just not what the ownership experience is or should be about IMO.

posted by 162.250.129...
---
Posts in this Thread:
Members do not see ads below this line. - Help Keep This Site Online - Signup
---
Post a Followup
No Site Registration is Required to Post - Site Membership is optional (Member Features List), but helps to keep the site online
for all Saabers. If the site helps you, please consider helping the site by becoming a member.

---
---
| | | | | |
| --- | --- | --- | --- | --- |
| StateOfNine.com | Swedish Dynamics | SaabClub.com | Jak Stoll Performance | Button Ad Available |
Random Saabnet.com Member Gallery Photos (Click Image)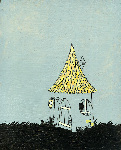 ---
This is a moderated bulletin board - Posting is a privilege, not a right. Unsolicited commercial postings are not allowed (no spam). Please, no For Sale or Wanted postings, SERIOUSLY. Classifieds are to be listed in The Saab Network Classifieds pages. This is a problem solving forum for over 250,000 Saab owners, so expect to see problems discussed here even though our cars are generally very reliable. This is not an anything goes type of forum. Saabnet.com has been a moderated forum since 1988. For usage guidelines, see the Saabnet.com Mission and Purpose Page. Please remember that you are not anonymous. Site Contact | Site Donations | Other Sites by SP - Poverty2Prosperity.org | Run Club Menlo Park | ScreenBot

---
Site Members do not see red text instructions, bottom of the page anchor ads, or box ads.
Click here to see all the Site Membership Benefits!