The banner above is an advertisment - if it asks you to download software, please ignore.
Site News - 2/5 Saabnet.com T-Shirts All Sent Out! Last Call! | 1/6 Saab Owners' Convention 2023
---
[General | Members | C900 | 9000 | NG900 & OG93 | 93 | 95 | NG95 | 99 | Sonett | Vintage Models | Performance | Detail | Clubs & SOC | Other Cars | FAQs | Gifts | Member Photo Galleries | Member Directory | Classifieds | Service/Mechs | Manuals | *Buddy Registry | *Mileage Registry | Polls | What's New | Raffle | Photo of the Month | Sponsors]
---
[Main 95 Bulletin Board | BBFAQ | Prev by Date | Next by Date | Post Followup ] Member Login / Signup - Members see fewer ads. - Latest Member Gallery Photos
Fuel Pump Assy (non-return) check valve location Posted by Ro in Woodbridge [Email] (more from Ro in Woodbridge) on Wed, 17 Nov 2021 18:56:29
Members do not see ads below this line. - Help Keep This Site Online - Signup
---
Greetings,
2007 Saab 9-5 Aero with 170K on odometer. When temperatures started to dip, car has developed hard / lengthy start in the mornings only. It would take 2 or 3 lengthy turn of the key to get her going. Runs fine after start and starts normal throughout the day. It seems that 40 psi at the fuel rail bleeds off back to the tank and I have hard time locating the non return check valve. I've checked with WIS to no avail.
At the moment, I am replacing fuel sending unit. It failed a while back, indicating an empty tank with constant empty fuel light on that would be very annoying. I have lowered fuel tank, removed fuel pump from the tank and in the process of swapping the senders.
My question is, where is the non return check valve located? Is it located on top of the pump as per bellow... Is there anything I can do to clean it?
Anything else to replace while I am in here? As far as I know it still runs on original fuel pump.
All the plastic connections are swaged on to plastic fitting, I can't really take anything apart.
Please advise,
Thank you in advance,
Ro

posted by 23.233.83...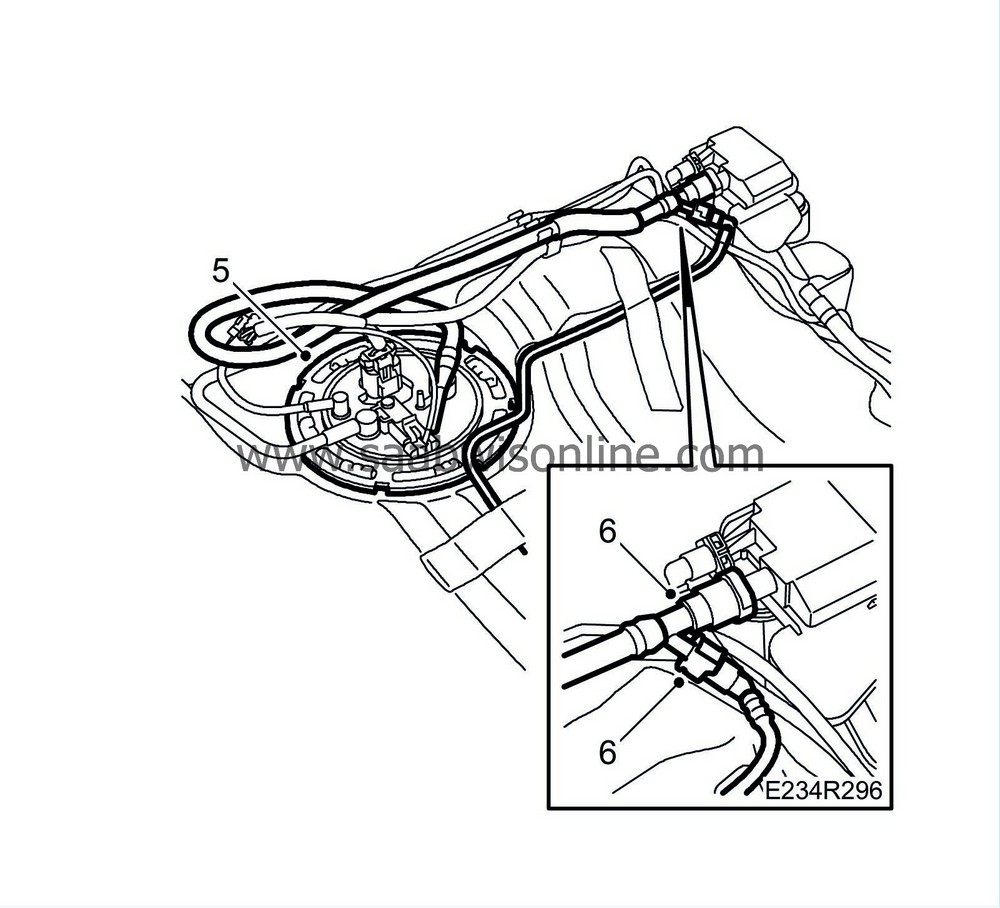 ---
Posts in this Thread:
Members do not see ads below this line. - Help Keep This Site Online - Signup
---
Post a Followup
No Site Registration is Required to Post - Site Membership is optional (Member Features List), but helps to keep the site online
for all Saabers. If the site helps you, please consider helping the site by becoming a member.

---
---
| | | | | |
| --- | --- | --- | --- | --- |
| StateOfNine.com | Swedish Dynamics | SaabClub.com | Jak Stoll Performance | Button Ad Available |
Random Saabnet.com Member Gallery Photos (Click Image)
---
This is a moderated bulletin board - Posting is a privilege, not a right. Unsolicited commercial postings are not allowed (no spam). Please, no For Sale or Wanted postings, SERIOUSLY. Classifieds are to be listed in The Saab Network Classifieds pages. This is a problem solving forum for over 250,000 Saab owners, so expect to see problems discussed here even though our cars are generally very reliable. This is not an anything goes type of forum. Saabnet.com has been a moderated forum since 1988. For usage guidelines, see the Saabnet.com Mission and Purpose Page. Please remember that you are not anonymous. Site Contact | Site Donations | Other Sites by SP - Poverty2Prosperity.org | Run Club Menlo Park | ScreenBot

---
Site Members do not see red text instructions, bottom of the page anchor ads, or box ads.
Click here to see all the Site Membership Benefits!