Click Banner for Details on this Saabnet.com Classified
---
[General | Members | C900 | 9000 | NG900 & OG93 | 93 | 95 | NG95 | 99 | Sonett | Vintage Models | Performance | Detail | Clubs & SOC | Other Cars | FAQs | Gifts | Member Photo Galleries | Member Directory | Classifieds | Service/Mechs | Manuals | *Buddy Registry | *Mileage Registry | Polls | What's New | Raffle | Photo of the Month | Sponsors]
---
---
D-jet reliability. Some of these fuel systems are pushing 40 years old now, and I can attest that the d-jet in mine is very reliable. The car that the components came out of did over 220k miles, then they were put in my 73 nine years ago. I've only had one issue since(turned out to be a faulty ground), but I certainly don't use it as a daily driver. I will admit that undertaking a long road trip is butt-clenching, as it's not like you can buy replacement parts at the local parts store, or you can find a mechanic that knows what he's looking at.

I had an intermittent fouling of spark plugs about 20 years ago, and it turned out to be too high fuel pressure. Easily checked if you have a gauge, and easily adjusted via the pressure regulator. For 1973 and up the pressure should not exceed 28psi.

A well-running 99 with d-jet is a blast to experience, bar none.

posted by 71.74.233...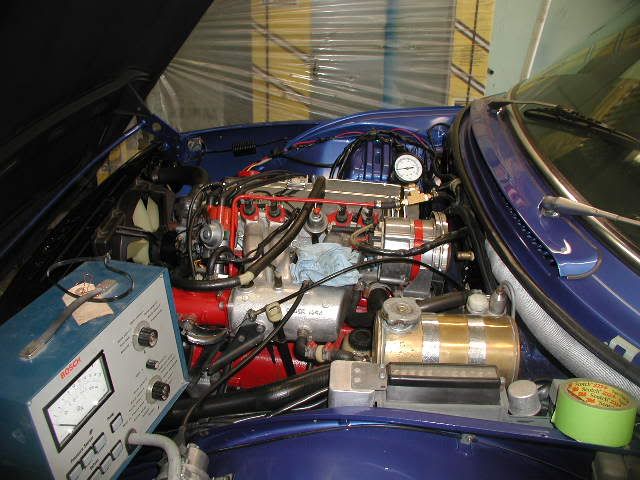 ---
Posts in this Thread:

---
Post a Followup
No Site Registration is Required to Post - Site Membership is optional (Member Features List), but helps to keep the site online
for all Saabers. If the site helps you, please consider helping the site by becoming a member.

---
---

---
This is a moderated bulletin board - Posting is a privilege, not a right. Unsolicited commercial postings are not allowed (no spam). Please, no For Sale or Wanted postings, SERIOUSLY. Classifieds are to be listed in The Saab Network Classifieds pages. This is a problem solving forum for over 250,000 Saab owners, so expect to see problems discussed here even though our cars are generally very reliable. This is not an anything goes type of forum. Saabnet.com has been a moderated forum since 1988. For usage guidelines, see the Saabnet.com Mission and Purpose Page. Please remember that you are not anonymous. Site Contact | Site Donations | Other Sites by SP - Poverty2Prosperity.org
Your address is: 3.238.130.97 - Using CCBot/2.0 (https://commoncrawl.org/faq/) - Logged.
---
Site Members do not see red text instructions, bottom of the page anchor ads, or box ads.
Click here to see all the Site Membership Benefits!