The banner above is an advertisment - if it asks you to download software, please ignore.
Site News - 2/5 Saabnet.com T-Shirts All Sent Out! Last Call! | 1/6 Saab Owners' Convention 2023
---
[General | Members | C900 | 9000 | NG900 & OG93 | 93 | 95 | NG95 | 99 | Sonett | Vintage Models | Performance | Detail | Clubs & SOC | Other Cars | FAQs | Gifts | Member Photo Galleries | Member Directory | Classifieds | Service/Mechs | Manuals | *Buddy Registry | *Mileage Registry | Polls | What's New | Raffle | Photo of the Month | Sponsors]
---
[Main 95 Bulletin Board | BBFAQ | Prev by Date | Next by Date | Post Followup ] Member Login / Signup - Members see fewer ads. - Latest Member Gallery Photos
'05 best looking 9-5 IMHO Posted by KevinM [Email] (more from KevinM) on Sat, 12 Jul 2008 15:32:32

In Reply to: Motortrend calls the 9-5 one of 10 ugliest cars today, Wasabi, Sat, 12 Jul 2008 11:53:23 Members do not see ads below this line. - Help Keep This Site Online - Signup
---
After the '05 edition the designers seemed to go for the faux aggressive look, and the cars seemed to take on a "bolt-on" design look. My dealer has a nice '05 9-5 aero that's calling me, and I prolly woulda bought if only it had a manual shift. If I wait much longer, the '05s will be too old for cpo, I'm afraid. The interior stopped looking Saaby after the '04 - '05 models, too, IMHO. They really begain showing evidence of bean counting.

That said, I don't entirely agree with MT, because there are a lot of butt ugly cars competing for the Worst 10 sweepstakes. I think car design generally has gone past raw function, past a blend of form and function, on to a golden age and is now arriving at decadence. It's as if high school seniors are designing them during study hall. They're often kinda cartoony.

Even the new MB sedan has that ridiculous grinning fish look. Wussup wid dat?

There's a car show every Friday evening in the summer near me -- everything from customs to hot rods to restorations to advanced entropy. Last night, there were some 55-56-57 Chevy hardtops in the mix, very nicely restored, and they seemed more visually appealing to me than their modern counterparts. And at the time, these were your basic family sedans.





posted by 68.9.24...

---
Posts in this Thread:
Members do not see ads below this line. - Help Keep This Site Online - Signup
---
Post a Followup
No Site Registration is Required to Post - Site Membership is optional (Member Features List), but helps to keep the site online
for all Saabers. If the site helps you, please consider helping the site by becoming a member.

---
---
| | | | | |
| --- | --- | --- | --- | --- |
| StateOfNine.com | Swedish Dynamics | SaabClub.com | Jak Stoll Performance | Button Ad Available |
Random Saabnet.com Member Gallery Photos (Click Image)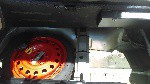 ---
This is a moderated bulletin board - Posting is a privilege, not a right. Unsolicited commercial postings are not allowed (no spam). Please, no For Sale or Wanted postings, SERIOUSLY. Classifieds are to be listed in The Saab Network Classifieds pages. This is a problem solving forum for over 250,000 Saab owners, so expect to see problems discussed here even though our cars are generally very reliable. This is not an anything goes type of forum. Saabnet.com has been a moderated forum since 1988. For usage guidelines, see the Saabnet.com Mission and Purpose Page. Please remember that you are not anonymous. Site Contact | Site Donations | Other Sites by SP - Poverty2Prosperity.org | Run Club Menlo Park | ScreenBot

---
Site Members do not see red text instructions, bottom of the page anchor ads, or box ads.
Click here to see all the Site Membership Benefits!