The banner above is an advertisment - if it asks you to download software, please ignore.
Site News - 2/5 Saabnet.com T-Shirts All Sent Out! Last Call! | 1/6 Saab Owners' Convention 2023
---
[General | Members | C900 | 9000 | NG900 & OG93 | 93 | 95 | NG95 | 99 | Sonett | Vintage Models | Performance | Detail | Clubs & SOC | Other Cars | FAQs | Gifts | Member Photo Galleries | Member Directory | Classifieds | Service/Mechs | Manuals | *Buddy Registry | *Mileage Registry | Polls | What's New | Raffle | Photo of the Month | Sponsors]
---
---
A restriction could work, possibly very well; however, a one way check valve on the bleed tube is easily installed to address your concerns about idle quality. On my four modified cars, I never had a problem with idle-I did try a check valve. I stuck a hose on the bleed tube and attached that to the small white one way valves that were common from Saab. It worked. However those little buggers were expensive-more so then than now and there was no perceivable change in the idle. The single small grommet with a brass tube exit and no hose appears cleaner than a hose to check valve arrangement.The bleed valve mentioned by turbocon86 may look cooler still (and have a check valve too perhaps). I think the bleed tube covers all the bases where a restriction may not. If you are at max boost and back off the throttle the timing capsule is initially still at full retard which may or may not return quickly enough to full advance for your next acceleration assuming you are off the gas for a half second. I am thinking that it probably would because the capsule volume is small and the spring is strong. I can think of one other issue which may be a problem (or an advantage): the bleed tube works because as the boost climbs the volume of air also increases which makes the small bleed hole meaningless and therefore the curve and the timing retard comes up more quickly at the top of the boost. I based my idea on the existing Saab hardware and its limits. I am not sure that a restriction will react the same way with enough speed meaning that while the pressure will be climbing rapidly on the restricted side the capsule side will be slower to respond...the result would be similar, I think, but the response slower-possibly a better situation or possibly not. It's an issue. The bleed solution moves toward full retard at a rising rate. The restriction would allow the same rising rate but, I would guess, at a slower pace. I wanted to work around the need for a stronger spring (linear rate) and a high cost with a solution which has a non linear rate and is low cost...so as both solutions work which is better? Linear VS curve? My thought is that the curve is better initially but might possibly give up a bit of horsepower toward the middle to upper (or possibly not any). However, at max boost timing retard is limited by the stop (remember, I cautioned against ignoring the stop position) so the bleed solution would give up nothing (hardware and beginning timing being equal) during a full on boost WOT "event" which, I perceive, is where the "fun" begins. I recall reading somewhere or had a conversation with someone knowledgeable about the 900s based on dyno figures which indicated the initial stock retard needed to be dialed back, and then more and more retard was needed toward the middle/upper part of the boost and then, at some point in the upper boost level timing could be added back in. No explanation was given for this advancing of the timing at the upper part of the boost level. It may be that because at WOT the emissions fueling AF Ratios were, at the time, not a government mandated value. Manufactures could "go rich" here for best mean torque and engine safety. On turbocharged engines going rich at WOT was a common strategy to "cool" the intake charge and thereby reduce knocking issues/risk so it would make sense that some timing could be added back in at Wide Open Throttle events. All the Saab/ Bosch fuel management computers increase fueling at WOT (also can be enhanced by a rising rate fuel regulator which pretty much guarantees good AFR numbers even with too small injectors at WOT). I mention this because a "perfect" mechanical timing retard solution to every computer controlled action is not possible. Which is why people turn to Trionic 5 for almost total control. If you know what is going on then you can get damn close but the closer you get to perfection the nearer you are to disaster. In Jeff Hartman's book on turbocharging, he notes that many old time "turners" reached their highest dyno "numbers" just before the engine melted down. For my money and peace of mind a slight error on the side of retard is preferred to an error with advance. However, there again, we do have the anti knock sensor which should prevent such disasters-I think that you should try it out and report back. It's possible that your "restriction" solution is better still than the "bleed tube" or the "stiffer spring" method. In the meantime, perhaps someone with precise knowledge of the timing retard needs VS the boost pressure could jump in here with additional info...someone with Trionic 5 tuning experience??
---
Posts in this Thread:
Members do not see ads below this line. - Help Keep This Site Online - Signup
---
Post a Followup
No Site Registration is Required to Post - Site Membership is optional (Member Features List), but helps to keep the site online
for all Saabers. If the site helps you, please consider helping the site by becoming a member.

---
---
| | | | | |
| --- | --- | --- | --- | --- |
| StateOfNine.com | Swedish Dynamics | SaabClub.com | Jak Stoll Performance | Button Ad Available |
Random Saabnet.com Member Gallery Photos (Click Image)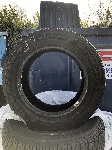 ---
This is a moderated bulletin board - Posting is a privilege, not a right. Unsolicited commercial postings are not allowed (no spam). Please, no For Sale or Wanted postings, SERIOUSLY. Classifieds are to be listed in The Saab Network Classifieds pages. This is a problem solving forum for over 250,000 Saab owners, so expect to see problems discussed here even though our cars are generally very reliable. This is not an anything goes type of forum. Saabnet.com has been a moderated forum since 1988. For usage guidelines, see the Saabnet.com Mission and Purpose Page. Please remember that you are not anonymous. Site Contact | Site Donations | Other Sites by SP - Poverty2Prosperity.org | Run Club Menlo Park | ScreenBot

---
Site Members do not see red text instructions, bottom of the page anchor ads, or box ads.
Click here to see all the Site Membership Benefits!