The banner above is an advertisment - if it asks you to download software, please ignore.
Site News - 10/5 Photo of the Year Winners | 10/5 IAC Car Show 10/15
---
[General | Members | C900 | 9000 | NG900 & OG93 | 93 | 95 | NG95 | 99 | Sonett | Vintage Models | Performance | Detail | Clubs & SOC | Other Cars | FAQs | Gifts | Member Photo Galleries | Member Directory | Classifieds | Service/Mechs | Manuals | *Buddy Registry | *Mileage Registry | Polls | What's New | Raffle | Photo of the Month | Sponsors]
---
---
geez, reading this post brought back memories for me from just one year ago. I hope that screw was the final fix... during my time trouble shooting my random stalling problem, I too thought ICM a few times and I think I once swapped mine out for a junkyard replacement and the car ran without bolting it to the fender. If that fender screw is the only ground that would be a pretty weird design. Ground for mine shows at pin 2 and maybe/probably traces back to somewhere else? not sure, and could also be shared with that screw// but my first thought is "screw - fender well - rust - not good".
I think I would still pursue getting that hall sensor from your other post. In the end, that was my final fix. Pretty sure the 'intermittent' for me was related to heat at the distributor. One day last winter I was about 20 miles from home and it died (again). To test my heat theory I got out grabbed an handful of snow and packed it tight on top of the distributor just behind the cap. Waited 5 minutes and it started right up. Every few miles I would stop and add more snow and was able to get home no problem. Next time I headed out same thing... snow around distributor got me home (careful to not have it melt and run under the cap). I then ordered that exact eBay sensor from the link given to you. I opened up the distributor and put it in & I've never needed snow again. It's not a super terrible job... just be mindful when stuffing the wires back down inside there when putting it back together / I left the green a little too long and it did get crowded and I was concerned about rubbing and wear if it was up against the spinning post that the rotor attaches to.. / if you open it up, you'll see what I mean.
Anyway, if you find yourself back at this thread, then that's what I was thinking while reading.
---
Posts in this Thread:
Members do not see ads below this line. - Help Keep This Site Online - Signup
---
Post a Followup
No Site Registration is Required to Post - Site Membership is optional (Member Features List), but helps to keep the site online
for all Saabers. If the site helps you, please consider helping the site by becoming a member.

---
---
| | | | | |
| --- | --- | --- | --- | --- |
| StateOfNine.com | Swedish Dynamics | SaabClub.com | Jak Stoll Performance | Button Ad Available |
Random Saabnet.com Member Gallery Photos (Click Image)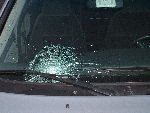 ---
This is a moderated bulletin board - Posting is a privilege, not a right. Unsolicited commercial postings are not allowed (no spam). Please, no For Sale or Wanted postings, SERIOUSLY. Classifieds are to be listed in The Saab Network Classifieds pages. This is a problem solving forum for over 250,000 Saab owners, so expect to see problems discussed here even though our cars are generally very reliable. This is not an anything goes type of forum. Saabnet.com has been a moderated forum since 1988. For usage guidelines, see the Saabnet.com Mission and Purpose Page. Please remember that you are not anonymous. Site Contact | Site Donations | Other Sites by SP - Poverty2Prosperity.org | Run Club Menlo Park | ScreenBot

---
Site Members do not see red text instructions, bottom of the page anchor ads, or box ads.
Click here to see all the Site Membership Benefits!