Click Banner for Details on this Saabnet.com Classified
Site News - 4/20 Small Batch Order: Saabnet.com T-Shirts!! Put in Your Order Now!!
---
[General | Members | C900 | 9000 | NG900 & OG93 | 93 | 95 | NG95 | 99 | Sonett | Vintage Models | Performance | Detail | Clubs & SOC | Other Cars | FAQs | Gifts | Member Photo Galleries | Member Directory | Classifieds | Service/Mechs | Manuals | *Buddy Registry | *Mileage Registry | Polls | What's New | Raffle | Photo of the Month | Sponsors]
---
---
how to ask...
"how do I get to (fill in the blank)"
"where's the bathroom?"
"I would like (fill in the blank for train tickets, food & drink, where you want to go, etc)

Or at least that's what an old girlfriend said when leaving for a summer internship in Denmark. Of course in Denmark you can do that. Doesn't work so well in other countries!

Interestingly, if all you're doing is being a casual tourist, you don't NEED a whole lot more, but some conversational stuff is very nice to have. The pleasantries are important and make one look less like another dumb American (like a relative who went to Italy and complained that they didn't speak English).

I can navigate, order food, and get things I need in French and sometimes German. But that's about it, unfortunately. Would like to do more but it takes time to learn this stuff.



_______________________________________
Noel

1999 9-3 SE auto (daily driver)
1996 9000 CSE 5 speed (soon to leave)
2003 9-5 Linear SportWagon (wife's)
1984 C900 4 door Base model (RIP)
1995 9000 CS (sold)
1996 9000 CS (RIP)
2000 9-3 SE (RIP)

---
Posts in this Thread:
Members do not see ads below this line. - Help Keep This Site Online - Signup
---
Post a Followup
No Site Registration is Required to Post - Site Membership is optional (Member Features List), but helps to keep the site online
for all Saabers. If the site helps you, please consider helping the site by becoming a member.

---
---
| | | | | |
| --- | --- | --- | --- | --- |
| Scandinavian Import | StateOfNine.com | Swedish Dynamics | SaabClub.com | Jak Stoll Performance |
Random Saabnet.com Member Gallery Photos (Click Image)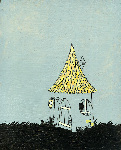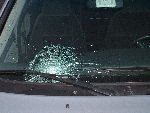 ---
This is a moderated bulletin board - Posting is a privilege, not a right. Unsolicited commercial postings are not allowed (no spam). Please, no For Sale or Wanted postings, SERIOUSLY. Classifieds are to be listed in The Saab Network Classifieds pages. This is a problem solving forum for over 250,000 Saab owners, so expect to see problems discussed here even though our cars are generally very reliable. This is not an anything goes type of forum. Saabnet.com has been a moderated forum since 1988. For usage guidelines, see the Saabnet.com Mission and Purpose Page. Please remember that you are not anonymous. Site Contact | Site Donations | Other Sites by SP - Poverty2Prosperity.org
Your address is: 44.200.25.51 - Using CCBot/2.0 (https://commoncrawl.org/faq/) - Logged.
---
Site Members do not see red text instructions, bottom of the page anchor ads, or box ads.
Click here to see all the Site Membership Benefits!