The banner above is an advertisment - if it asks you to download software, please ignore.
Site News - 1/6 Saab Owners' Convention 2023
---
[General | Members | C900 | 9000 | NG900 & OG93 | 93 | 95 | NG95 | 99 | Sonett | Vintage Models | Performance | Detail | Clubs & SOC | Other Cars | FAQs | Gifts | Member Photo Galleries | Member Directory | Classifieds | Service/Mechs | Manuals | *Buddy Registry | *Mileage Registry | Polls | What's New | Raffle | Photo of the Month | Sponsors]
---
---
The A/C compressor seized on me on the way to the mechanic. I started hearing a rattle from the front right of the engine and decided to take it to my indie the next morning. Four blocks from him I started getting smoke from under the hood (belt). Pulled over and called the tow truck.

I've been stuck at home maybe once or twice, but I wouldn't consider that stranded. Darn! I can't make it into work. Also agree with Snowmobile on "Saabnet = fewer times stranded." This forum has been a lifesaver. My car would have never made it this far without the support of Saabnet. I found this community when I was researching Saab's back in 2000 and one of the main reasons why I decided to purchase my '99.

My wife's '99 Camry (165k miles) has never left her stranded, but I still consider the Saab a better car.

1999 9-3, 5 speed
211k miles


posted by 159.245....




_______________________________________
2010 9-3 XWD AT
---
Posts in this Thread:
Members do not see ads below this line. - Help Keep This Site Online - Signup
---
Post a Followup
No Site Registration is Required to Post - Site Membership is optional (Member Features List), but helps to keep the site online
for all Saabers. If the site helps you, please consider helping the site by becoming a member.

---
---
| | | | | |
| --- | --- | --- | --- | --- |
| StateOfNine.com | Swedish Dynamics | SaabClub.com | Jak Stoll Performance | Button Ad Available |
Random Saabnet.com Member Gallery Photos (Click Image)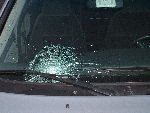 ---
This is a moderated bulletin board - Posting is a privilege, not a right. Unsolicited commercial postings are not allowed (no spam). Please, no For Sale or Wanted postings, SERIOUSLY. Classifieds are to be listed in The Saab Network Classifieds pages. This is a problem solving forum for over 250,000 Saab owners, so expect to see problems discussed here even though our cars are generally very reliable. This is not an anything goes type of forum. Saabnet.com has been a moderated forum since 1988. For usage guidelines, see the Saabnet.com Mission and Purpose Page. Please remember that you are not anonymous. Site Contact | Site Donations | Other Sites by SP - Poverty2Prosperity.org | Run Club Menlo Park | ScreenBot

---
Site Members do not see red text instructions, bottom of the page anchor ads, or box ads.
Click here to see all the Site Membership Benefits!