The banner above is an advertisment - if it asks you to download software, please ignore.
Site News - 1/6 Saab Owners' Convention 2023
---
[General | Members | C900 | 9000 | NG900 & OG93 | 93 | 95 | NG95 | 99 | Sonett | Vintage Models | Performance | Detail | Clubs & SOC | Other Cars | FAQs | Gifts | Member Photo Galleries | Member Directory | Classifieds | Service/Mechs | Manuals | *Buddy Registry | *Mileage Registry | Polls | What's New | Raffle | Photo of the Month | Sponsors]
---
[Main General Bulletin Board | BBFAQ | Prev by Date | Next by Date | Post Followup ] Member Login / Signup - Members see fewer ads. - Latest Member Gallery Photos
Re: lot of hate towards GM's ? Posted by John J Myers (more from John J Myers) on Wed, 5 Oct 2016 17:25:44

In Reply to: Re: lot of hate towards GM's ?, SWEDECAR
[Profile/Gallery] , Mon, 29 Aug 2016 09:12:57 Members do not see ads below this line. - Help Keep This Site Online - Signup
---
Finances aside, I still prefer GM products to the other crap I work on at Pep Boys. Older Toyotas and Nissans have a ridiculously over complicated evap system with vacuum switching valves all over. Ford has lots of problems from their Triton cam phaser knock to the fact that they make it a 5 hour job to replace their cam phaser solenoids. Ford, Nissan and Chrysler purposely make working on their stuff difficult. The AC low port on a PT Cruiser can not be reached by any human hand. Don't get me started on the Germans. I drive a 2011 Kia Soul stick with a 1.6 liter. So simple it still has a throttle cable. Have you ever looked under the hood of a Mini? GD disaster. Have you ever tried to change a bulb on a VW? Yes you have to pull the bumper skin on a CTS to change a headlight bulb, butGM trucks have a super simple headlight. Sorry, just 3 years or so of working on every mitsuwhoshi that rolls in the door. If you just want to get home and to work safely buy a Mazda 2. GD bulletproof and about 40 MPG.

posted by 24.251.2...

---
Posts in this Thread:
Members do not see ads below this line. - Help Keep This Site Online - Signup
---
Post a Followup
No Site Registration is Required to Post - Site Membership is optional (Member Features List), but helps to keep the site online
for all Saabers. If the site helps you, please consider helping the site by becoming a member.

---
---
| | | | | |
| --- | --- | --- | --- | --- |
| StateOfNine.com | Swedish Dynamics | SaabClub.com | Jak Stoll Performance | Button Ad Available |
Random Saabnet.com Member Gallery Photos (Click Image)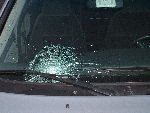 ---
This is a moderated bulletin board - Posting is a privilege, not a right. Unsolicited commercial postings are not allowed (no spam). Please, no For Sale or Wanted postings, SERIOUSLY. Classifieds are to be listed in The Saab Network Classifieds pages. This is a problem solving forum for over 250,000 Saab owners, so expect to see problems discussed here even though our cars are generally very reliable. This is not an anything goes type of forum. Saabnet.com has been a moderated forum since 1988. For usage guidelines, see the Saabnet.com Mission and Purpose Page. Please remember that you are not anonymous. Site Contact | Site Donations | Other Sites by SP - Poverty2Prosperity.org | Run Club Menlo Park | ScreenBot

---
Site Members do not see red text instructions, bottom of the page anchor ads, or box ads.
Click here to see all the Site Membership Benefits!