Site News - 6/18 Reminder: Your Amazon.com Purchases Pay Saabnet! | 4/20 Small Batch Order: Saabnet.com T-Shirts!! Put in Your Order Now!!
---
[General | Members | C900 | 9000 | NG900 & OG93 | 93 | 95 | NG95 | 99 | Sonett | Vintage Models | Performance | Detail | Clubs & SOC | Other Cars | FAQs | Gifts | Member Photo Galleries | Member Directory | Classifieds | Service/Mechs | Manuals | *Buddy Registry | *Mileage Registry | Polls | What's New | Raffle | Photo of the Month | Sponsors]
---
---
Earlier this year I replaced my 9000 Aero with a 2012 A4 quattro.

I have to say the A4 is an insanely nice car with the same "nice European feel" as the 9K. It runs and drives beautifully, and handles very well without a punishing ride. Being a sedan the one definite disadvantage it has compared to the Aero is cargo-carrying capability. You can't fit a snowblower in the back like you can in the 9000 hatch, although I will say for its size the A4 does have a very large trunk. And it's also available in a wagon version although they're hard to find used.

For me a huge factor is the ability to do DIY repairs. For most modern cars you're not going to be able to do much more than basic repairs without a computer to talk to the car's systems. If you're a DIY'er looking at a BMW or Mercedes, look into the cost of the computer you need to work on them... most have 5-digit prices and many require a $xxxx/year software subscription to keep working. If you have a VW or Audi you can buy a $200 interface (Google "VCDS") that will do everything you'd ever want. To me that's a huge factor.

->Posting last edited on Mon, 24 Jul 2017 05:11:47.



_______________________________________
Eric Law

Current collection:
'90 Audi 80 quattro (modded to death), '12 Audi A4 quattro (stock for now)

Gone but not forgotten:
 '72 99, '77 99 (became a turbo, twice)
 '80 900T 5-door, '81 900T, '86 900S (became a turbo), '86 900 SPG
 '86 9000, '97 9000 Aero
 A bunch of Audis, '69 Firebird, '64 Toyota Corona (first car, cost $35 and worth every penny)

Be alert... America needs more lerts!
---
Posts in this Thread:
Members do not see ads below this line. - Help Keep This Site Online - Signup
---
Post a Followup
No Site Registration is Required to Post - Site Membership is optional (Member Features List), but helps to keep the site online
for all Saabers. If the site helps you, please consider helping the site by becoming a member.

---
---
| | | | | |
| --- | --- | --- | --- | --- |
| Scandinavian Import | StateOfNine.com | Swedish Dynamics | SaabClub.com | Jak Stoll Performance |
Random Saabnet.com Member Gallery Photos (Click Image)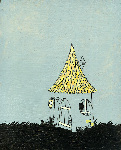 ---
This is a moderated bulletin board - Posting is a privilege, not a right. Unsolicited commercial postings are not allowed (no spam). Please, no For Sale or Wanted postings, SERIOUSLY. Classifieds are to be listed in The Saab Network Classifieds pages. This is a problem solving forum for over 250,000 Saab owners, so expect to see problems discussed here even though our cars are generally very reliable. This is not an anything goes type of forum. Saabnet.com has been a moderated forum since 1988. For usage guidelines, see the Saabnet.com Mission and Purpose Page. Please remember that you are not anonymous. Site Contact | Site Donations | Other Sites by SP - Poverty2Prosperity.org | Run Club Menlo Park | ScreenBot

---
Site Members do not see red text instructions, bottom of the page anchor ads, or box ads.
Click here to see all the Site Membership Benefits!