The banner above is an advertisment - if it asks you to download software, please ignore.
Site News - 9/1 Photo of the Year Voting | 8/2 New Sponsor: Swedish Dynamics | 7/29 T-Shirts are In!
---
[General | Members | C900 | 9000 | NG900 & OG93 | 93 | 95 | NG95 | 99 | Sonett | Vintage Models | Performance | Detail | Clubs & SOC | Other Cars | FAQs | Gifts | Member Photo Galleries | Member Directory | Classifieds | Service/Mechs | Manuals | *Buddy Registry | *Mileage Registry | Polls | What's New | Raffle | Photo of the Month | Sponsors]
---
[Main 93 Bulletin Board | BBFAQ | Prev by Date | Next by Date | Post Followup ] Member Login / Signup - Members see fewer ads. - Latest Member Gallery Photos
Chinese tech2 Posted by phil94028 [Email] (more from phil94028) on Fri, 19 Nov 2021 20:39:24

In Reply to: Tech2 Alternatives for Steering Column Lock, BadgerBuddha
[Profile/Gallery] , Fri, 19 Nov 2021 14:21:24 Members do not see ads below this line. - Help Keep This Site Online - Signup
---
I bought one of the cheap knockoffs a couple of years ago.

*very* poor tolerance on the connectors. I was very hard to get the Candi box to plug in.

After I got it working and connected it did work but the display kept going blank. Zero useful response from the vendor other than ship it back for us to look at - which would not be cheap. I wound up pulling it apart to fuss with the internal connectors, which did fix it.

The hardest part was getting the security access to work. Lots of threads on the web on this but was a lot of messing around and you need an ancient laptop to make it work too. It might be possible to do on a virtual machine as well.

If you are in a hurry and not good with computers it will probably be way easier find someone local with a tech2 or clone with security access.

Maybe post where you are and see if there is someone local who wants to help save a Saab and has a tech2.

You will probably need a new CIM too which may be another mess with the supply chain. The experts on here will know but I think you need a used one to be properly divorced with a tech2 from a donor car.



posted by 45.48.5...
---
Posts in this Thread:
Members do not see ads below this line. - Help Keep This Site Online - Signup
---
Post a Followup
No Site Registration is Required to Post - Site Membership is optional (Member Features List), but helps to keep the site online
for all Saabers. If the site helps you, please consider helping the site by becoming a member.

---
---
| | | | | |
| --- | --- | --- | --- | --- |
| StateOfNine.com | Swedish Dynamics | SaabClub.com | Jak Stoll Performance | Button Ad Available |
Random Saabnet.com Member Gallery Photos (Click Image)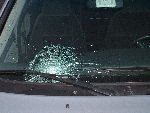 ---
This is a moderated bulletin board - Posting is a privilege, not a right. Unsolicited commercial postings are not allowed (no spam). Please, no For Sale or Wanted postings, SERIOUSLY. Classifieds are to be listed in The Saab Network Classifieds pages. This is a problem solving forum for over 250,000 Saab owners, so expect to see problems discussed here even though our cars are generally very reliable. This is not an anything goes type of forum. Saabnet.com has been a moderated forum since 1988. For usage guidelines, see the Saabnet.com Mission and Purpose Page. Please remember that you are not anonymous. Site Contact | Site Donations | Other Sites by SP - Poverty2Prosperity.org | Run Club Menlo Park | ScreenBot

---
Site Members do not see red text instructions, bottom of the page anchor ads, or box ads.
Click here to see all the Site Membership Benefits!