---
[General | Members | C900 | 9000 | NG900 & OG93 | 93 | 95 | NG95 | 99 | Sonett | Vintage Models | Performance | Detail | Clubs & SOC | Other Cars | FAQs | Gifts | Member Photo Galleries | Member Directory | Classifieds | Service/Mechs | Manuals | *Buddy Registry | *Mileage Registry | Polls | What's New | Raffle | Photo of the Month | Sponsors]
---
---
I've been working since I was ten years old and am currently 48 years old with no retirement plan, except to work till I die. I started with a paper route, then had a lawn care business while in high school. I've always had a job to pay bills.

My latest venture.

I rented half of a duplex in 1994, then bought the duplex four years later for $100K. I live in one side and rent out the other - with refinancing in 2002, I only have 4 more years to pay it off. When paid off, I thought the extra $600/month would be nice to have, as long as I kept working.

The people I bought the property from also owned two identical duplexes right next door and around the corner - think "L" shape. Ever since 1998 they bugged me to buy the other two, but with the housing market being inflated, the prices were between $100k-$125k for each. With prices that high, you collect rent and pay bills, with not much left over as a cushion. The woman died a few months ago and the family had them on the market. They started at $98k and lowered the price as much as $69k for each. They again offered them to me a month ago for $65k each or $120k for both. I turned them down once again. That evening I was plugging numbers into mortgage calculators and realized there was potential monthly profit of $1300 after mortgage, taxes, and insurance payments. All units are rented out currently, so I could just take over. My brother does home loans, so I contacted him. He said I needed 20% down to even have a chance of getting a loan for rental property, so I needed to come up with $24k or it was a no go. I noticed I had $22k in an old 401k plan that was doing nothing for me, so I contacted the agent and found out I could cash it out for $17,600. Friends advised me to offer lower, so I contacted the family and offered $100k for both properties and they accepted, so I only needed a $20k down payment. The loans are being processed as I type, and I should be closing in another week or two. I'll be financing $80k for both properties - rental income of $2350/month and 30 year loan payments of ~$800 month with taxes and insurance. I could pay them off early if that's what I decide to do. Turn key profit of $1500/month, which basically will double my income overnight. If work needs to be done and I can't do it, then I could afford to pay someone - all a tax write off. I can still profit in a month if I have two vacancies.

I live in the unit on the far left, and bought the vacant lot to the left of mine last year. The new purchases will buy the duplex to the right and the one around the corner - solid brick construction, well-maintained, new furnaces and central air, both got new roofs a few weeks ago. The swimming pool was filled in about three years ago, so no headaches there. Five rental units all in a bunch with monthly income of ~$3000. Maybe I can think about retirement.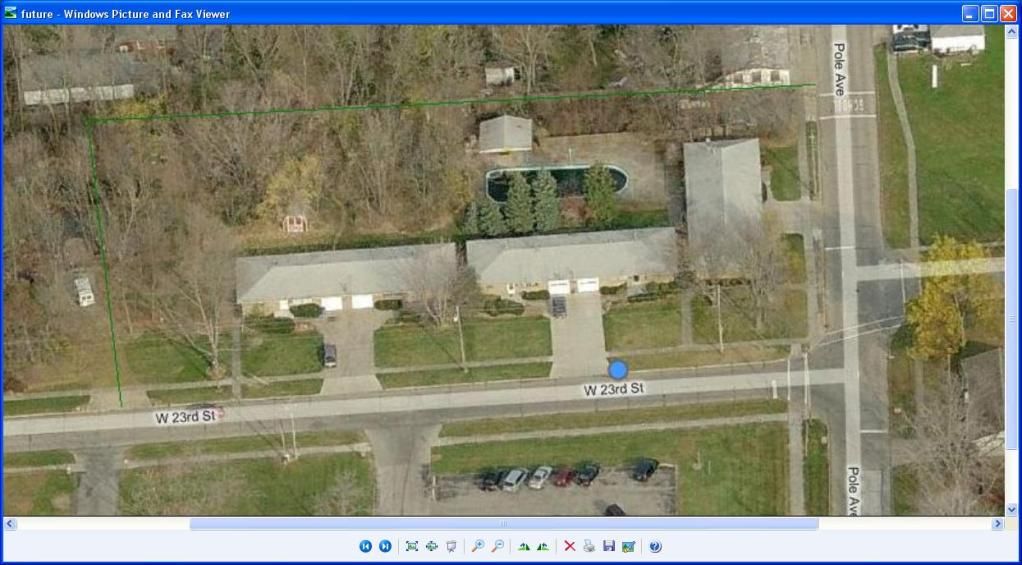 ---
Posts in this Thread:

---
Post a Followup
No Site Registration is Required to Post - Site Membership is optional (Member Features List), but helps to keep the site online
for all Saabers. If the site helps you, please consider helping the site by becoming a member.

---
---

---
This is a moderated bulletin board - Posting is a privilege, not a right. Unsolicited commercial postings are not allowed (no spam). Please, no For Sale or Wanted postings, SERIOUSLY. Classifieds are to be listed in The Saab Network Classifieds pages. This is a problem solving forum for over 250,000 Saab owners, so expect to see problems discussed here even though our cars are generally very reliable. This is not an anything goes type of forum. Saabnet.com has been a moderated forum since 1988. For usage guidelines, see the Saabnet.com Mission and Purpose Page. Please remember that you are not anonymous. Site Contact | Site Donations | Other Sites by SP - Poverty2Prosperity.org
Your address is: 3.235.239.156 - Using CCBot/2.0 (https://commoncrawl.org/faq/) - Logged.
---
Site Members do not see red text instructions, bottom of the page anchor ads, or box ads.
Click here to see all the Site Membership Benefits!