The banner above is an advertisment - if it asks you to download software, please ignore.
Site News - 8/29 How to Make Amazon.com Pay Saabnet! | 8/23 Video: 1987 Saab Lineup | 8/11 SimpliSafe Security System Review |
---
[General | Members | C900 | 9000 | NG900 & OG93 | 93 | 95 | NG95 | 99 | Sonett | Vintage Models | Clubs | Other Cars | FAQs | Gifts | Member Photo Galleries | Member Directory | Classifieds | Manuals | *Buddy Registry | *Mileage Registry | Polls | What's New | Raffle | Photo of the Month | Sponsors]
---
[Main 95 Bulletin Board | BBFAQ | Prev by Date | Next by Date | Post Followup ] Member Login / Signup - Members see fewer ads. - Latest Member Gallery Photos
question for swedecar Posted by dho (more from dho) on Thu, 18 Aug 2022 09:33:02

In Reply to: Re: Small o-ring, dho, Wed, 17 Aug 2022 09:28:52 Members do not see ads below this line. - Help Keep This Site Online - Signup
---
I have been driving the car for the last few days without any coolant loss as well as leaving it pressurized overnight with out any physical signs of leaks BUT I have been applying pressure on a slightly warm engine and I am noticing some pressure loss. I am starting at 17 psi and finding the car with about 14-15 PSI in the morning. Am I correct in assuming the slight loss of pressure is caused by the cooling engine ? I can also see a slight gap between the engine block and the flange/pipe that connects to the water pump and thinking about sourcing some at-205 rubber rejuvenator to shoot in there. My thought is IF that seal/o-ring is the problem slight rejuvenation of the rubber might help enough to address the problem.

posted by 73.11.6...
---
Posts in this Thread:
Members do not see ads below this line. - Help Keep This Site Online - Signup
---
Post a Followup
No Site Registration is Required to Post - Site Membership is optional (Member Features List), but helps to keep the site online
for all Saabers. If the site helps you, please consider helping the site by becoming a member.

---
---
| | | | | |
| --- | --- | --- | --- | --- |
| StateOfNine.com | SaabClub.com | Jak Stoll Performance | M Car Covers | Ad Available |
Random Saabnet.com Member Gallery Photos (Click Image)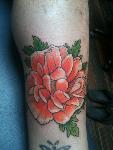 ---
This is a moderated bulletin board - Posting is a privilege, not a right. Unsolicited commercial postings are not allowed (no spam). Please, no For Sale or Wanted postings, SERIOUSLY. Classifieds are to be listed in The Saab Network Classifieds pages. This is a problem solving forum for over 250,000 Saab owners, so expect to see problems discussed here even though our cars are generally very reliable. This is not an anything goes type of forum. Saabnet.com has been a moderated forum since 1988. For usage guidelines, see the Saabnet.com Mission and Purpose Page. Please remember that you are not anonymous. Site Contact | Site Donations | Other Sites by SP - Poverty2Prosperity.org | Run Club Menlo Park | ScreenBot

---
Site Members do not see red text instructions, bottom of the page anchor ads, or box ads.
Click here to see all the Site Membership Benefits!