The banner above is an advertisment - if it asks you to download software, please ignore.
Site News - 12/5 Saab Photo of the Year Entries Due by 12/31
---
[General | Members | C900 | 9000 | NG900 & OG93 | 93 | 95 | NG95 | 99 | Sonett | Vintage Models | Performance | Detail | Clubs & SOC | Other Cars | FAQs | Gifts | Member Photo Galleries | Member Directory | Classifieds | Service/Mechs | Manuals | *Buddy Registry | *Mileage Registry | Polls | What's New | Raffle | Photo of the Month | Sponsors]
---
---
You question why they didn't have light trucks.
From the article:

"Where are the trucks?
Sharp-eyed readers may notice that there's no Top Pick in the pickup-truck category. That is because the 2015 Ford F-150 and Chevrolet Colorado are too new to have reliability and testing data, and the Chevrolet Silverado/GMC Sierra and Ram 1500 are not reliable enough. With such a thin field, we decided to pass until next year's Ratings are in."

Seems reasonable, if one will keep an open mind towards CR, not old, lazy biases.
They also had two SUV categories and Minivans.
I think you'd agree that Compact, Mid-Size and Large Cars should be categories. Did you want to see Sport Sedans dropped?

Ed



_______________________________________
now SAABless, effective 4/2022
-- previous --
2007 9-5 Aero SC [60th Anniversary]
2005 9-5 Aero (son's)
2005 9-5 Arc (daughter's)
2002 9-5 Aero SW (1st SAAB, taken out by Bambi)
1999 9-5 SE6 SW (brief interim between '02 & '07)
1999 9-5 SE (taken out by daughter on icy rd)
ex-2004 9-3 Aero SS (ex-wife's)
---
Posts in this Thread:
Members do not see ads below this line. - Help Keep This Site Online - Signup
---
Post a Followup
No Site Registration is Required to Post - Site Membership is optional (Member Features List), but helps to keep the site online
for all Saabers. If the site helps you, please consider helping the site by becoming a member.

---
---
| | | | | |
| --- | --- | --- | --- | --- |
| StateOfNine.com | Swedish Dynamics | SaabClub.com | Jak Stoll Performance | Button Ad Available |
Random Saabnet.com Member Gallery Photos (Click Image)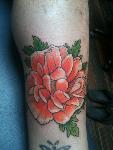 ---
This is a moderated bulletin board - Posting is a privilege, not a right. Unsolicited commercial postings are not allowed (no spam). Please, no For Sale or Wanted postings, SERIOUSLY. Classifieds are to be listed in The Saab Network Classifieds pages. This is a problem solving forum for over 250,000 Saab owners, so expect to see problems discussed here even though our cars are generally very reliable. This is not an anything goes type of forum. Saabnet.com has been a moderated forum since 1988. For usage guidelines, see the Saabnet.com Mission and Purpose Page. Please remember that you are not anonymous. Site Contact | Site Donations | Other Sites by SP - Poverty2Prosperity.org | Run Club Menlo Park | ScreenBot

---
Site Members do not see red text instructions, bottom of the page anchor ads, or box ads.
Click here to see all the Site Membership Benefits!