The banner above is an advertisment - if it asks you to download software, please ignore.
Site News - 1/6 Saab Owners' Convention 2023
---
[General | Members | C900 | 9000 | NG900 & OG93 | 93 | 95 | NG95 | 99 | Sonett | Vintage Models | Performance | Detail | Clubs & SOC | Other Cars | FAQs | Gifts | Member Photo Galleries | Member Directory | Classifieds | Service/Mechs | Manuals | *Buddy Registry | *Mileage Registry | Polls | What's New | Raffle | Photo of the Month | Sponsors]
---
[Main General Bulletin Board | BBFAQ | Prev by Date | Post Followup ] Member Login / Signup - Members see fewer ads. - Latest Member Gallery Photos
my experience Posted by jp498 [Email] (more from jp498) on Sun, 29 Aug 2010 13:27:54

In Reply to: Re: OT: Neighborhood dispute!, Eric, Fri, 27 Aug 2010 18:19:53 Members do not see ads below this line. - Help Keep This Site Online - Signup
---
I've had the same problem. Neighbor did call the cops and they came, but I wasn't home, so I called the cops back.

If I drive my c900 turbo past her place at 20-25mph, it's got a slightly throatier exhaust and is making all sorts of cool noises as I decelerate toward her place. Not everyone thinks it's cool; it's menacing to someone who doesn't like cars going by. 25 is kinda high revving for second gear.

If I drive by in my 9-5, she doesn't bat an eyelash, as it's a "family" car that's practically silent. That car is a lot quieter in second gear.

I followed a friend riding a performance modified kz1000 at 20mph. It sounds like an F1 car sitting still with noisy revs and a snappy throttle. She absolutely came unglued when that went by. It looks and sounds fast standing still.

In my case, it's all about how menacing you sound, as the neighbor is not able to judge actual speed. I returned the call to the police, they apologized for bugging me, but they'd had complaints about me and had to follow through and get in touch with me. I told them I am very careful in that spot, since it's a corner and many people walk in the road, and I'm always seeing deer, and the car just sounds like it's going fast due to the gear I'm in when I go past. They were satisfied with my callback and explanation.

Neighbor months later crosses paths with me walking with my wife and two kids. She mentions something about how having kids will make me more careful driving in the neighborhood. I gave a pleasant smile and continued on my way. I'll let her think that has made me less of a menace to society. However, I've always been super careful on the lookout driving.


posted by 69.39.1...

---
Posts in this Thread:
Members do not see ads below this line. - Help Keep This Site Online - Signup
---
Post a Followup
No Site Registration is Required to Post - Site Membership is optional (Member Features List), but helps to keep the site online
for all Saabers. If the site helps you, please consider helping the site by becoming a member.

---
---
| | | | | |
| --- | --- | --- | --- | --- |
| StateOfNine.com | Swedish Dynamics | SaabClub.com | Jak Stoll Performance | Button Ad Available |
Random Saabnet.com Member Gallery Photos (Click Image)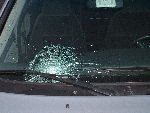 ---
This is a moderated bulletin board - Posting is a privilege, not a right. Unsolicited commercial postings are not allowed (no spam). Please, no For Sale or Wanted postings, SERIOUSLY. Classifieds are to be listed in The Saab Network Classifieds pages. This is a problem solving forum for over 250,000 Saab owners, so expect to see problems discussed here even though our cars are generally very reliable. This is not an anything goes type of forum. Saabnet.com has been a moderated forum since 1988. For usage guidelines, see the Saabnet.com Mission and Purpose Page. Please remember that you are not anonymous. Site Contact | Site Donations | Other Sites by SP - Poverty2Prosperity.org | Run Club Menlo Park | ScreenBot

---
Site Members do not see red text instructions, bottom of the page anchor ads, or box ads.
Click here to see all the Site Membership Benefits!