The banner above is an advertisment - if it asks you to download software, please ignore.
Site News - 10/5 Photo of the Year Winners
---
[General | Members | C900 | 9000 | NG900 & OG93 | 93 | 95 | NG95 | 99 | Sonett | Vintage Models | Performance | Detail | Clubs & SOC | Other Cars | FAQs | Gifts | Member Photo Galleries | Member Directory | Classifieds | Service/Mechs | Manuals | *Buddy Registry | *Mileage Registry | Polls | What's New | Raffle | Photo of the Month | Sponsors]
---
[Main General Bulletin Board | BBFAQ | Prev by Date | Next by Date | Post Followup ] Member Login / Signup - Members see fewer ads. - Latest Member Gallery Photos
"Nyah Nyah Nyah" Posted by Reality (more from Reality) on Thu, 4 Oct 2012 07:00:12

In Reply to: Intelligent Come Back, No Snaab, Thu, 4 Oct 2012 04:36:33 Members do not see ads below this line. - Help Keep This Site Online - Signup
---
Which of the 3 reasons that I gave earlier don't you understand?

1. "Prius PHV" is not regular Prius, and does not at all represent the value equation of Prius.

2. "Comparably equipped" is nonsense, because the most expensive parts of the two cars, the drive trains, are prioritized quite differently.

3. "Price = That number which appears on the window sticker."?? As a Saab owner, you should know better. In any case, Prius window sticker price is around $20k.

"I am not going to respond or spend another moment on this idiotic discussion." Please do as you say.

posted by 75.69.1...

---
Posts in this Thread:
Members do not see ads below this line. - Help Keep This Site Online - Signup
---
Post a Followup
No Site Registration is Required to Post - Site Membership is optional (Member Features List), but helps to keep the site online
for all Saabers. If the site helps you, please consider helping the site by becoming a member.

---
---
| | | | | |
| --- | --- | --- | --- | --- |
| StateOfNine.com | Swedish Dynamics | SaabClub.com | Jak Stoll Performance | Button Ad Available |
Random Saabnet.com Member Gallery Photos (Click Image)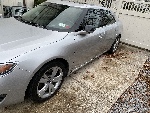 ---
This is a moderated bulletin board - Posting is a privilege, not a right. Unsolicited commercial postings are not allowed (no spam). Please, no For Sale or Wanted postings, SERIOUSLY. Classifieds are to be listed in The Saab Network Classifieds pages. This is a problem solving forum for over 250,000 Saab owners, so expect to see problems discussed here even though our cars are generally very reliable. This is not an anything goes type of forum. Saabnet.com has been a moderated forum since 1988. For usage guidelines, see the Saabnet.com Mission and Purpose Page. Please remember that you are not anonymous. Site Contact | Site Donations | Other Sites by SP - Poverty2Prosperity.org | Run Club Menlo Park | ScreenBot

---
Site Members do not see red text instructions, bottom of the page anchor ads, or box ads.
Click here to see all the Site Membership Benefits!