The banner above is an advertisment - if it asks you to download software, please ignore.
Site News - 10/5 Photo of the Year Winners
---
[General | Members | C900 | 9000 | NG900 & OG93 | 93 | 95 | NG95 | 99 | Sonett | Vintage Models | Performance | Detail | Clubs & SOC | Other Cars | FAQs | Gifts | Member Photo Galleries | Member Directory | Classifieds | Service/Mechs | Manuals | *Buddy Registry | *Mileage Registry | Polls | What's New | Raffle | Photo of the Month | Sponsors]
---
---
Politics is important. As is efficiency. And fuel availability under pleasant and adverse conditions. Also durability, transition, emissions, agriculture, international trade. And what I can do to drive around in this world without an act of Congress.

If all of that is included one thread, it becomes a flustercluck, and then small points that make a difference get brushed aside.

I don't think I can safely assume that everything I know about ethanol as a fuel is correct. I was taught that you can't run a jet engine on alcohol, that ethanol has no power, gets terrible gas mileage, and rots every part in every car. Yet you can tank up a jet on alcohol and it will fly just fine, ethanol is a performance fuel if you adjust for it, and while I can't speak about a 1971 Buick, so far there is little solid data on the table about what components of a C900 truely decompose in ethanol.


I'm sure there is plenty of data about running a Tahoe FlexFuel vehicle running on E85 of some unknown composition. I doubt those results are the same as with a C900 turbo running neat 190 proof and remapped, retuned, or whatever to take advantage. And I'm not certain the guy who measured the Tahoe was motivated to make it work well.


As for corn. There are better ways to produce ethanol than to grow corn, dry it, wet it, molecular sieve out the last 4% water, add 5% water for performance, and discard as waste the fermentation residue that has more food value than the original load of corn did. Corn isn't the only crop to consider, and there is no reason to limit our thinking to crops and exclude, for example, conversion of urban sewage to ethanol through botany. The last time I checked, we have a national surplus of sewage and use expensive industrial methods to imperfectly render it harmless.

Ethanol is NOT obviously pointless or evil as a vehicle fuel. Ethanol is NOT obviously a Saab destroyer. On the contrary, ethanol has a lot going for it that some people are working overtime to hide.


I want to know what the truth is, as it relates to C900, ideally concerning neat ethanol.

If someone can lay it all out, with enough detail to be cross checked, that would be great. If not, then I have to bumble my way through with imperfect knowledge to try to learn for myself.


Landjet, you said "My simple data is what I see consumption wise at the pump.". Please, what is your personal experience - what car, how tuned, what fuel, what driving conditions?



posted by 69.12.207...

---
Posts in this Thread:
Members do not see ads below this line. - Help Keep This Site Online - Signup
---
Post a Followup
No Site Registration is Required to Post - Site Membership is optional (Member Features List), but helps to keep the site online
for all Saabers. If the site helps you, please consider helping the site by becoming a member.

---
---
| | | | | |
| --- | --- | --- | --- | --- |
| StateOfNine.com | Swedish Dynamics | SaabClub.com | Jak Stoll Performance | Button Ad Available |
Random Saabnet.com Member Gallery Photos (Click Image)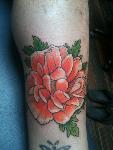 ---
This is a moderated bulletin board - Posting is a privilege, not a right. Unsolicited commercial postings are not allowed (no spam). Please, no For Sale or Wanted postings, SERIOUSLY. Classifieds are to be listed in The Saab Network Classifieds pages. This is a problem solving forum for over 250,000 Saab owners, so expect to see problems discussed here even though our cars are generally very reliable. This is not an anything goes type of forum. Saabnet.com has been a moderated forum since 1988. For usage guidelines, see the Saabnet.com Mission and Purpose Page. Please remember that you are not anonymous. Site Contact | Site Donations | Other Sites by SP - Poverty2Prosperity.org | Run Club Menlo Park | ScreenBot

---
Site Members do not see red text instructions, bottom of the page anchor ads, or box ads.
Click here to see all the Site Membership Benefits!