The banner above is an advertisment - if it asks you to download software, please ignore.
Site News - 8/29 How to Make Amazon.com Pay Saabnet! | 8/23 Video: 1987 Saab Lineup | 8/11 SimpliSafe Security System Review |
---
[General | Members | C900 | 9000 | NG900 & OG93 | 93 | 95 | NG95 | 99 | Sonett | Vintage Models | Clubs | Other Cars | FAQs | Gifts | Member Photo Galleries | Member Directory | Classifieds | Manuals | *Buddy Registry | *Mileage Registry | Polls | What's New | Raffle | Photo of the Month | Sponsors]
---
[Main General Bulletin Board | BBFAQ | Prev by Date | Next by Date | Post Followup ] Member Login / Signup - Members see fewer ads. - Latest Member Gallery Photos
Pennsylvania Price Gouging Act Posted by davidgmills [Email] (more from davidgmills) on Wed, 20 Jun 2012 08:03:15

In Reply to: I was told I'm a scammer..., Chadwick
[Profile/Gallery] , Tue, 19 Jun 2012 16:07:42 Members do not see ads below this line. - Help Keep This Site Online - Signup
---
Where Chad is located. For all you jerks who made comments about me being a lawyer and what I said about price gouging. Read it and weep:

http://www.ctbpls.com/http://www/PA/05R/PDF/PA05RHB02001ACT.pdf

Jeez the lawyer bashing here is disgusting. Typical to bash when you don't have a legitimate argument. Ad hominems rule here apparently.

But to the point, according to Pennsylvania law, you price gouge in Pennsylvania when:

1 consumer demand outweighs supply for a product, especially when demand heavily outweighs supply;

2. stockpiles of the product are depleted;

3. a state emergency occurs but an emergency is not required;

4. consumer products of all kinds are involved; and the

5. price charged is unreasonably excessive.

Price gouging is clearly illegal in Pennsylvania.

I am not going to run through the entire act because I simply made a conclusion that Chad's price was high enough to raise the question of price gouging. You are all free to conclude what you will. There may be no bright line in this case to determine exactly where a price gets to high as to clearly constitute price gouging. But the issue arises when there is scarcity and when the price appears to be excessive over normal pricing. So I was certainly within my right to raise the question. And I was certainly within my right to say that what Chad did was not right.

There are limits to commercial transactions. Just because two grown people agree on a price, it does not necessarily follow that the law will or should enforce the agreement. Contracts 101.



posted by 75.66....

---
Posts in this Thread:
Members do not see ads below this line. - Help Keep This Site Online - Signup
---
Post a Followup
No Site Registration is Required to Post - Site Membership is optional (Member Features List), but helps to keep the site online
for all Saabers. If the site helps you, please consider helping the site by becoming a member.

---
---
| | | | | |
| --- | --- | --- | --- | --- |
| StateOfNine.com | SaabClub.com | Jak Stoll Performance | M Car Covers | Ad Available |
Random Saabnet.com Member Gallery Photos (Click Image)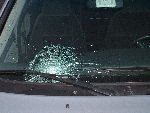 ---
This is a moderated bulletin board - Posting is a privilege, not a right. Unsolicited commercial postings are not allowed (no spam). Please, no For Sale or Wanted postings, SERIOUSLY. Classifieds are to be listed in The Saab Network Classifieds pages. This is a problem solving forum for over 250,000 Saab owners, so expect to see problems discussed here even though our cars are generally very reliable. This is not an anything goes type of forum. Saabnet.com has been a moderated forum since 1988. For usage guidelines, see the Saabnet.com Mission and Purpose Page. Please remember that you are not anonymous. Site Contact | Site Donations | Other Sites by SP - Poverty2Prosperity.org | Run Club Menlo Park | ScreenBot

---
Site Members do not see red text instructions, bottom of the page anchor ads, or box ads.
Click here to see all the Site Membership Benefits!